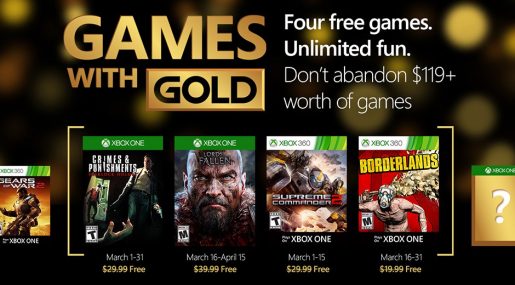 The free games that will be given out to Xbox Live subscribers have finally been revealed for the month of March 2016.
For gamers who own an Xbox One, Xbox Live Gold subscribers can download Crimes & Punishment: Sherlock Holmes for free during the month of March. In addition, Lords of the Fallen will be available as a free download from March 16th to April 15th.
As for the Xbox 360 owners, subscribers will get Supreme Commander for free from March 1st to March 15th. On March 16th, subscribers can then download Borderlands for free through until March 31st.
Please note that the Xbox 360 games above are playable on Xbox One, thanks to the Xbox One Backwards Compatibility feature.