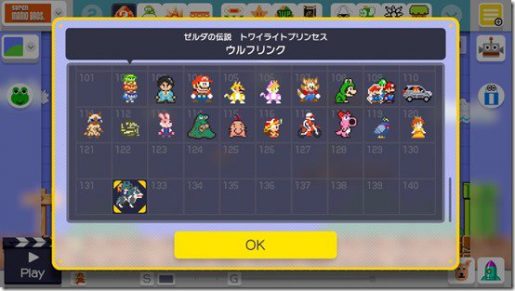 Arguably one of the most interesting features in Super Mario Maker is the full amiibo support. It not only included your favorite characters in the world of Mario, but offered an interesting take on the amiibo functionality. With that being said, it seems that Super Mario Maker will support the Wolf Link amiibo, as well as a couple more events or upcoming figures too.
Joining the game as costume number 132, with the previous seven being currently unknown,, Wolf Link adds an interesting look to the Super Mario Maker game. Not only does Minda point with her hair and Wolf Link barks, dying or finishing a level plays music from The Legend of Zelda: Twilight Princess.
You can look forward to this and more when The Legend of Zelda: Twilight Princess HD releases on March 4, 2016.