When Neptunia originally released, it was a mediocre RPG that treated its premise like a gimmick and was trying especially hard to sell its core premise. Since those humble beginnings Neptunia has gained some popularity, along with improving pretty much every aspect of the game. Now that we have the first entry on the PlayStation 4, Megadimension Neptunia VII, will the series continue to evolve or will the move to the next-generation result in a return to old habits?
Unlike earlier installments, Megadimension Neptunia VII tells multiple different stories that are all vaguely connected. The story starts with Histoire warning Neptune that she needs to prepare for some upcoming struggles, a plot that largely references the shift we see when consoles enter a new generation in our world, only for her to find an ancient console that takes her and Nepgear, to the Zero dimension to solve their problems. From here the story follows them saving that world, then goes back to the shift, followed by giving each goddess their own subplot, before finally ending it.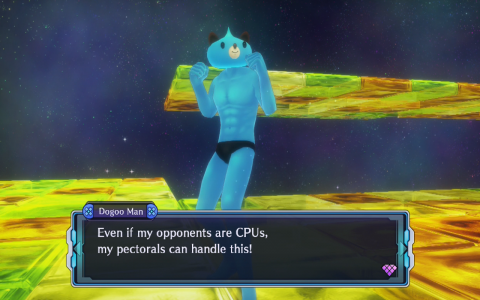 Out of all the stories, Zero dimension is the best because it shows how good the concept can be. This whole story, which has a lot of ties to the iconic Dreamcast, is filled with subtitle references that offer those in the loop a little more, without taking away from those without said knowledge. However, this isn't the only thing Megadimension Neptunia VII does right in terms of storytelling.
Since the story is broken up into multiple distinct storylines, it gives the chance for the other characters to shine. Sure, as Neptune herself will tell you, she is still the main character, but that doesn't mean the series should revolve around her or the other goddesses shouldn't have their chance to shine.
For as much as the story gets right, the same, unfortunately, can't be said about the gameplay. Throughout the series Neptunia has had issues getting the gameplay right. The main issue is that, despite there being a lot of mechanics, the depth only exists if you choose to bother with it. Megadimension Neptunia VII takes a step back in terms of mechanics, while also taking a step forward in regards to difficulty, but come the end of the day the core problem persists.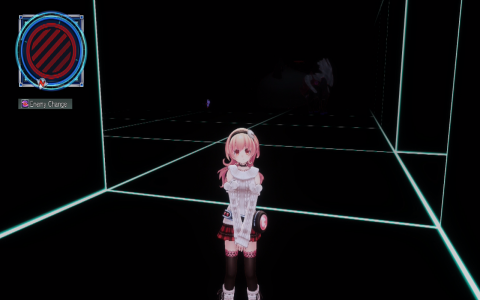 At first Megadimension Neptunia VII can seem frustrating, largely because you need to grind, you'll constantly have to swap between characters (who might be under leveled, need gear or you simply lack resources) and constantly swap your combo skills. But as you progress, you'll eventually hit a point where you can abuse EXE skills to win every fight, hit the level cap in mere minutes, have more than enough credits to buy 99 of every item in the game and even win every battle by using the same move. Even though some of these things can be forgiven, the real issue is that some of these problems have existed though multiple entries.
When push comes to shove, the best way to handle almost every situation is to use rush attacks. Even if you use a worse weapon because it has more rush attacks, the boost in EXE gauge will definitely pay off in the long run. In fact, most fights, even when you don't vastly overpower an enemy, can be won by having a single character charge your EXE gauge, use an attack or two and win before you run into a DPS problem. The other problem is how the enemies attack.
Similar to your team, the AI has quite a bit of power and is more than capable of taking out your whole team in a couple of strikes. Simply put, some enemies just do a lot of damage forcing you to either end the fight quickly, build around it or waste resources. In many ways the combat is little more than DPS checks, with anything else, besides healing or reviving, being a hindrance to your team.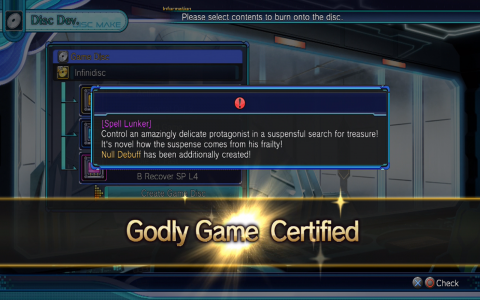 The scout system is also back in Megadimension Neptunia VII and, like previous installments, doesn't serve a real purpose. In this version scouts can collect items, find additional scouts/dungeons/treasure/boss monsters and change the dungeon (more XP, less credits, different enemies, etc). At first these things sound great, but since you need to wait for scouts to finish looking, a task that can take up to 30 minutes, you can progress too quickly to maximize their effectiveness and come post game, you'll be able to unlock every reward faster than you can complete all the tasks.
Dungeon exploration, item development and quests also took a big hit in Megadimension Neptunia VII. In addition to being fairly linear, most dungeons don't have a lot of treasure or secrets to find. Even the tasks required to unlock the hidden treasure, which requires you find it via scouting, are more annoying than anything else. Defeat every enemy, destroy so many things, kill this enemy so many times and then you're rewarded with a fairly underwhelming item. As for item development, there isn't much need to chase after most items and unless you're farming or specifically want to develop items, odds are you'll fail to make most of the items in the game. As for quests, well, since so many of them are linked to scouting, you almost have to go out of your way to complete them and even then most of the rewards are worthless.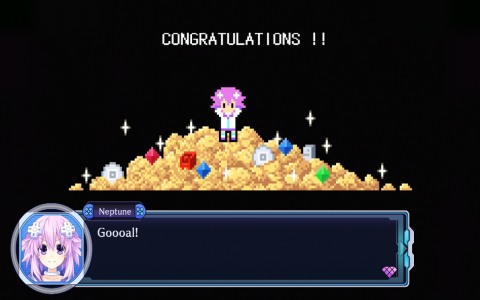 Verdict
Megadimension Neptunia VII is a classic example of one step forward, two steps back. While the character interactions are amusing and something fans will enjoy, the overall plot just sort of exists. The combat, which requires some serious effort in the beginning, will quickly devolve into using rush or EXE attacks until you win. Sure there are other things to do, such as scouting, developing items with drops, exploring, quests and more, but so many of these things are as underwhelming as the combat or serve no real purpose unless you play the game in a very specific way. Combine that with various shortcuts, a handful of places to go/enemies to face and you're left with an experience that is only worthwhile if you enjoy the characters. If not, then you have a fairly shallow RPG with silly characters not afraid to break the fourth wall.
[Editor's Note: Megadimension Neptunia VII was reviewed on PS4 platform. The game was provided to us by the publisher for review purposes.]
Megadimension Neptunia VII Review

,