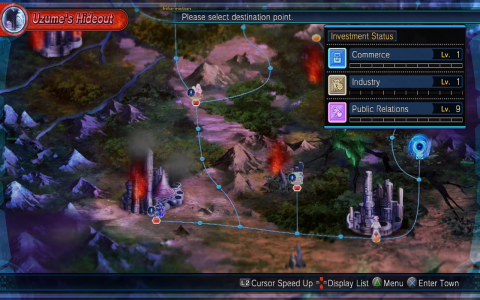 At first, earning credits can be one of the most annoying aspects to Megadimension Neptunia VII. Not only are things expensive, there are countless things to spend money on. However, by saving 243,000 credits, you can earn 25 million and never have to worry about money again.
A little before the end of the game you'll unlock the ability to invest in Zero and Heart dimension. Once you gain the ability to do so, raise Zero's public relations level to 10. This will cost you the aforementioned 243,000 credits and can be done in 10 quick payments or through several small offerings. Upon hitting level 10 you'll unlock the Delphinus processor set.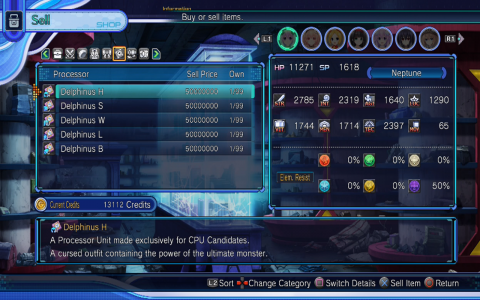 This set can then be sold for a total of 25 million credits, which is enough to not only get the millionaire trophy, but buy your way out of practically every problem in Megadimension Neptunia VII. I bought tons of potions, maxed out all three categories in every town, bought 99 of every accessory, dye and chips and still had something like 22 million left over. Best of all, every cycle resets town, dungeon and other progress, so you can obtain multiple sets and or do this without missing out on this really cool armor.