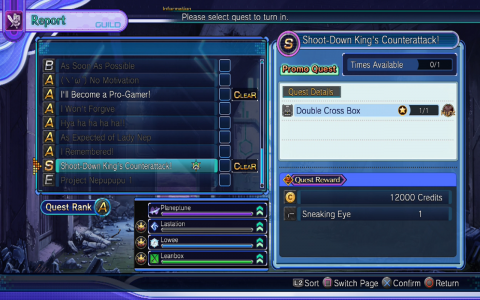 In Megadimension Neptunia VII there are a number of quests you can complete, but certain quests require a specific rank. To increase your rank you need to complete a special promotion quest, which require you to locate and defeat a specific monster. While Megadimension Neptunia VII has made massive strides to simplify this process, it can take you a while to locate the enemy you need. So to make it easier, we made a quick guide to quickly hit S rank.
Basic information
Every promotion quest involves a monster that you need to discover via scouting.
You need to be on the True End route to achieve S rank.
While quests give seemingly pointless things, getting to S rank is invaluable for anyone looking to see everything in Megadimension Neptunia VII or platinum the game.This is because three of the S rank missions (one of which is the promotion one) gives the sneaking scope, invisibility (you don't alert enemies and the only way to go into combat is via a symbol attack) and unlimited EXE gauge.
This guide starts with the quests name, what it does, the quests task, monster location and then the order you should unlock them via scouting.
Ranking Up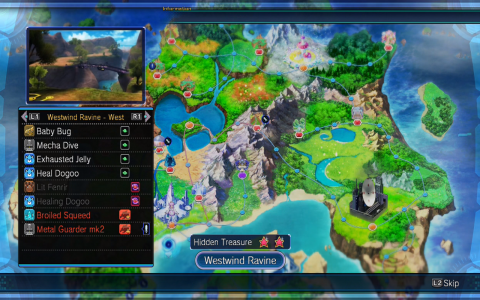 Large Mountains! Public-Bath Champion – D rank promotion quest – Defeat Metal Guarder MK 2 (Westwind Ravine – West, second monster)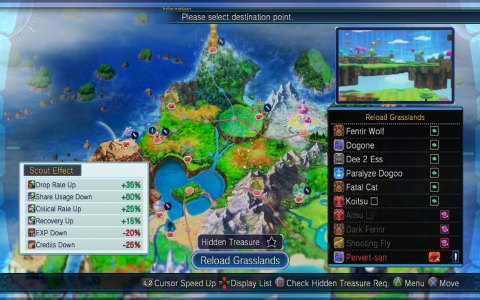 Please Help With Extermination – C rank promotion quest – Defeat Pervert-San (Reload Grasslands, first monster)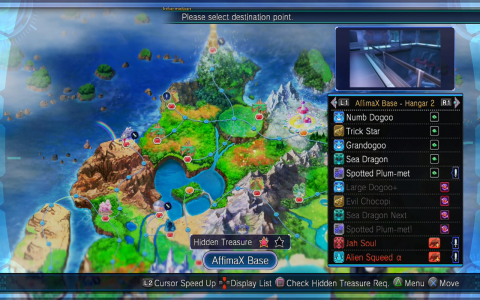 Making a Pretty Katana! – B rank promotion quest – Defeat Alien Squeed α (AffimaX Base – Hanger 2, second monster)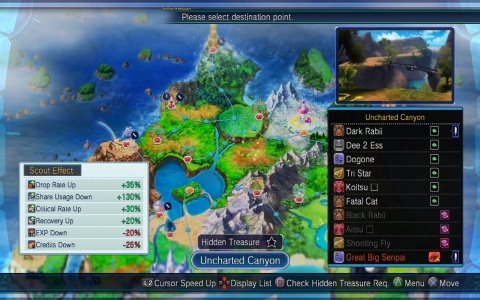 To End My Love – A rank promotion quest – Great Big Senpai (Uncharted Canyon, first monster)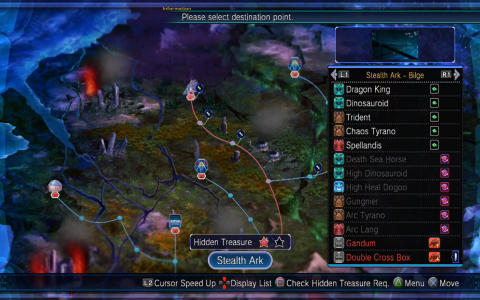 Shoot-Down King's Counterattack – S rank promotion quest – Double Cross Box (Stealth Ark – Bilge, second monster)