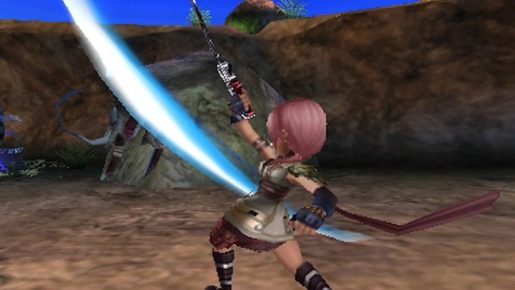 After completing the Magicite Permit Exam quest in Final Fantasy Explorers, you will be able to use a Magicite via the Central Crystal of the town.
The Magicite that you get by "Encasing" an Eidolon will allow your characters to borrow their power for a short amount of time, giving a slight advantage when taking down big bosses. To encase an Eidolon, be sure that they are at less than 5% HP and wait for the Crystal Surge "Encase" to appear. Doing so will allow you to capture the Eidolon in a Magicite.
In addition to an Eidolon Magicite, you can also get a Trance Magicite, which transforms you into a legendary heroes from past Final Fantasy titles. Unlike Eidolon Magicite where you have to capture them in battle, Trance Magicite can only be obtainable after meeting certain conditions and by talking to the Migrant Moogle in the town.
Here are the list of Magicites available in the game and how to get them:
| Name | STATS | TRANCE SURGE | HOW TO OBTAIN |
| --- | --- | --- | --- |
| Ifrit | Strength +20, Focus +12, Defense +8, Resist Fire +20 | Hellfire | Encase Ifrit |
| Shiva | Magic +12, Magic Defense +12, Magic Immunity +12, Magic Evasion +12, Resist Ice +12 | Diamond Dust | Encase Shiva |
| Ramuh | Magic +20, Magic Defense +12, Magic Immunity +8, Magic Evasion +8, Resist Thunder +12 | Judgment Bolt | Encase Ramuh |
| Dryad | Accuracy +12, Focus +12, Physical Evasion +12, Magic Evasion +12, Resist Earth +12 | Upheaval | Encase Dryad |
| Phoenix | Spirit +20, Magic Defense +20, Resist Fire +25 | Flames of Rebirth | Encase Phoenix |
| Diabolos | Mobility +20, Accuracy +20, Focus +20, Resist Wind +20 | Dark Messenger | Encase Diabolos |
| Fenrir | Mobility +12, Physical Evasion +12, Magic Evasion +12, Luck +12, Resist Water +12 | Howling Moon | Encase Fenrir |
| Alexander | Defense +28, Magic Defense +28, Physical Immunity +12, Magic Immunity +12 | Divine Judgment | Encase Alexander |
| Amaterasu | Mobility +20, Magic +20, Magic Defense +20, Magic Evasion +20, Resist Fire +20 | Worldmaker | Encase Amaterasu |
| Leviathan | Magic +20, Spirit +20, Physical Immunity +20, Magic Immunity +20, Resist Water +20 | Tsunami | Encase Leviathan |
| Bahamut | Strength +20, Magic +20, Defense +20, Magical Defense +20, Luck +20 | Megaflare | Encase Bahamut |
| Odin | Strength +20, Defense +20, Physical Immunity +20, Physical Evasion +20, Resist Slash +20 | Zantetsuken | Encase Odin |
| Cecil | Strength +20, Defense +20, Magic Defense +20, Physical Immunity +20, Magic Immunity +20 | Soul Shift | Deal at least 10,000 damage with one attack |
| Bartz | Strength +20, Magic +20, Spirit +20, Defense +20, Magical Defense +20 | Master Mime | Get a monster to Level 50 |
| Terra | Magic +20, Spirit +20, Magic Defense +20, Magic Immunity +20, Magic Evasion +20 | Riot Blade | Encase 8 Eidolons in Magicite |
| Cloud | Strength +20, Defense +20, Physical Immunity +20, Physical Evasion +20, Luck +20 | Omnislash | Reach Explorer Level 30 |
| Aerith | Magic +20, Spirit +20, Magic Defense +20, Magic Immunity +20, Magic Evasion +20 | Great Gospel | Cast 500 Healing Spells |
| Tifa | Mobility +20, Strength +20, Accuracy +20, Physical Evasion +20, Resist Strike +20 | Final Heaven | Use Trance Surges over 50 times |
| Squall | Mobility +20, Strength +20, Accuracy +20, Physical Evasion +20, Resist Shot +20 | Lionheart | Use Abilities 1,000 times |
| Tidus | Mobility +20, Strength +20, Physical Evasion +20, Luck +20, Resist Strike +20 | Blitz Ace | Reach the Grand Crystal and defeat the foe within |
| Vaan | Mobility +20, Strength +20, Accuracy +20, Focus +20, Resist Slash +20 | Luminescence | Create 50 unique pieces of equipment |
| Yuna | Mobility +20, Magic +20, Spirit +20, Focus +20, Resist Dark +20 | Great Whirl | Defeat 10 Eidolons (can be the same ones) |
| Lightning | Mobility +20, Strength +20, Spirit +20, Defense +20, Magic Defense +20 | Gestalt Drive | Obtain over 100,000CP total |