One of the issues with popularity is that it can lead to unneeded branding. This has always been a problem with Assassin's Creed Chronicles, since it could just as easily be its own series. But instead of trying to establish something new, we got a couple of unusual spin-offs that have elements from Creed, without ever feeling like Creed. Now that the final entry in the trilogy is out, Assassin's Creed Chronicles: Russia, will it turn the series around or is it an average game using the franchise to achieve success?
Assassin's Creed Chronicles: Russia is the end of the Chronicles trilogy and that makes it hard to get into. On the surface the story is about Nikolai's final mission for the Assassin's Order to obtain and protect a special box from the Templars; but beyond that the story is more about ending the Chronicles trilogy. Thankfully this overarching narrative adds a little more to each story, but again, those without the previous experiences will be missing out.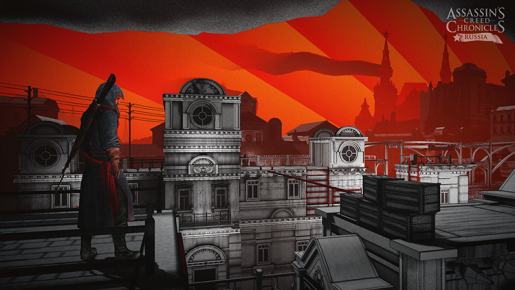 Even though the series is all connected, Assassin's Creed Chronicles has done a good job of making each part distinct. Not only does Russia incorporate the mechanics in its own way, everything, down to the art style, is designed around the time and location of the events. As minor as these differences are, it helps each piece feel less like a long narrative and more like its own adventure.
Since Russia is part of the Chronicles series, it features the same 2.5D style found in the previous titles, with its own take on the mechanics. These include the ability to whistle, smoke bombs, rifle, hook and distractions, such as using a phone to distract guards. These tools have always made the Chronicles series stand out, since it's less of a stealth game and something closer to a puzzle title.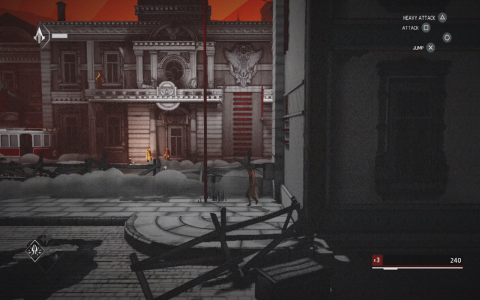 Depending on how you utilize these tools, different things are possible. Every section, besides the ones that require lethal force, have at least one solution where you can get past every enemy without alerting or killing them. This might be hiding in a vent, whistle to distract the guards, run to the phone, call downstairs, jump down and out the window, but the point is that they're designed around doing them a specific way. The only downside to this is failing to do them correctly.
A lot of sections, especially later in the game, can be frustrating to complete incorrectly. You'll alert guards, have to restart over a silly mistake or simply earn a lower rank.  Thankfully it's possible to mindlessly rush several sections/encounters if you can't figure out the solution. This can be especially helpful for obtaining scrolls or shards, which usually require you to figure out a different puzzle to complete. However, sometimes they can also be clues on how to correctly complete the section.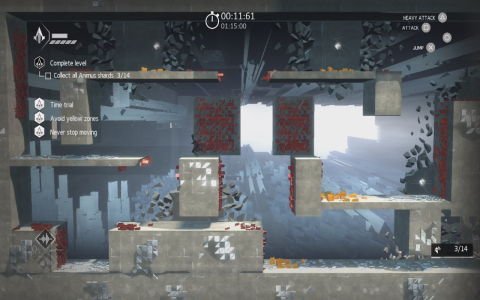 The only downside to this is how predictable the game becomes. Once you know how to correctly complete a section, you can try other methods, though there is only so many ways to approach each situation. Once you hit this point you can check out the challenge mode.
In Assassin's Creed Chronicles: Russia there are six different challenges for you to complete, with each challenge having four additional challenges for you to complete. The challenges include collecting shards, killing a target or eliminating everyone, with two tiers of difficulty a piece. The additional challenges ask you to approach the challenge different ways. You can't alert anyone during an assassination, you must move at all times, complete within a time limit, avoid obstacles and things of this nature. Even though they don't add much in terms of gameplay, they do offer some additional things to do. Plus, you can attack them different ways, be it going for speed or trying to complete all four challenges at once.
Verdict
Assassin's Creed Chronicles: Russia is exactly what you would expect it to be. The story is more about ending the Chronicles series than its own adventure; gameplay is basically just a different take on the same premise, but these aren't bad things either. What makes Assassin's Creed Chronicles stand out is smart level design. The puzzles might lose something over time, but the first couple of attempts can be real thrilling. Sure most of the solutions are pretty obvious, the AI can be dumb, smoke bombs are basically an easy button, though there's as much depth as you want there to be.
[Editor's Note: Assassin's Creed Chronicles: Russia was reviewed on PS4 platform. The game was provided to us by the publisher for review purposes.]
Assassin's Creed Chronicles: Russia Review

,