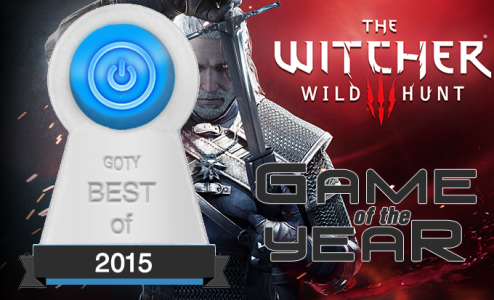 With over a hundred of games released in 2015, CD Projekt's The Witcher 3: Wild Hunt managed to stand out above everything else thanks to all the efforts that the team did for the game. So many games have come close to reach Game of the Year 2015, but the overall satisfaction that gamers will get with The Witcher 3 is something no one will forget for the years to come.
The Witcher 3: Wild Hunt is the sequel to the award winning The Witcher 2 that was released several years ago for the Xbox 360 and PC. Compared to its predecessor, The Witcher 3 improved in a lot of aspects such as the beautiful lush world, well executed quests, improved battle system, and most of all, memorable characters that are guaranteed to take a hit on everyone's heart. Also, CD Projekt made sure that those who have never played the game before will feel right at home with The Witcher 3, without alienating them. Not to mention that all of its DLC released have been completely free whereas most games you have to pay for extra content.
As for its content, it's overflowing in The Witcher 3 as there are a lot of quests to undertake. While in the majority of games where quests are dull and lame, The Witcher 3 made sure that every quest that players will do is something worthwhile. Oh, the first expansion that was released is also worth paying for.
We now hope that in 2016, there will be a game that will amaze us more than The Witcher 3 did.