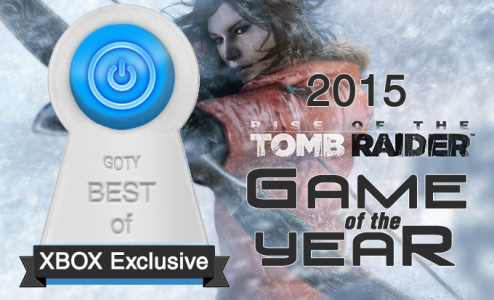 Microsoft has received a lot of exclusive titles in 2015 but among them, the title that really stood out the most is Crystal Dynamics' Rise of the Tomb Raider. Improving many things from the original reboot that was released several years ago, Rise of the Tomb Raider manged to rise on top as the best Xbox exclusive title of 2015 offering fans of the new seriespromising gameplay with a much better story, focusing on more dungeon raiding, and improved combat.
For fans of the original reboot of Tomb Raider who are seeking for more adventures, Rise of the Tomb Raider has gameplay that greatly improves from the original. From its visuals, Lara looks a lot better than her formal self in Rise of the Tomb Raider. She looks a lot more experienced now and her skills in tomb raiding has greatly improved. When it comes to dungeon raiding, there really has a lot of it now, making it more enjoyable to tomb raid. Expect the dungeons to be well designed this time and the puzzles are quite challenging to solve this time around.
"Rise of the Tomb Raider is a sequel that improves in many aspects that makes the game a worthy contender for Game of the Year. The elements found in the first game are back in the sequel but they are more refined now making it a perfect action game to play as the year ends. The game offers once again an emotional story that further expands on Lara's dark past and origins, crafting that offers depthness, impressive cinematics and visuals that exceeds fan expectations, and an Expedition mode that relives the great moments of the single-player mode. Those who don't have an Xbox One this year to play this title, should definitely get one for this game as it's system seller that is on-par or even better than Sony's exclusive, the Uncharted series." – Mark Fajardo, Editor-in-Chief of Just Push Start
For more information on Rise of the Tomb Raider, kindly check out our Rise of the Tomb Raider.