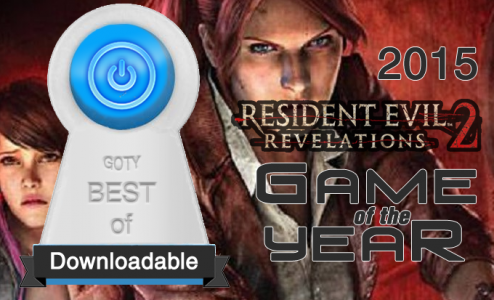 2015 wasn't the most exciting year for digital only releases. Sure some exceptional titles received ports, like Shovel Knight, Skullgirls 2nd Encore (sort of) and such, but there were very few new titles that stood out. Among them was the sequel to Resident Evil Revelations, Resident Evil Revelations 2.
The four-episode story tried to tell the story of a father's redemption from both the perspective of his daughter and the father himself. Through it all, Resident Evil Revelations 2 tried to hold true to what made Resident Evil popular in the first place. Not a crazy action game with a finite amount of bullets/resources, but a survival horror title with plenty of puzzles and a need to explore the world to make it out alive. In addition to a mostly satisfying campaign experience, there were optional stories and modes that expanded on the core content.
The two extra stories attempt to fill in some of the gaps left by the main campaign. One focuses on Moria's survival, where as the other one deals with Natalia's perception of reality and locating her lost bear. Despite neither of them being particularly long or important to the actual story in any substantial way, both chapters offered unique experiences not found in the main campaign, with the first one being a mini-game and the second being stealth. Then there was the raid mode, which is a fairly lengthy mode to fill the "lets just shoot zombies, err infected people" void. All these things rounded out a fairly decent title, allowing it to ultimately shine.