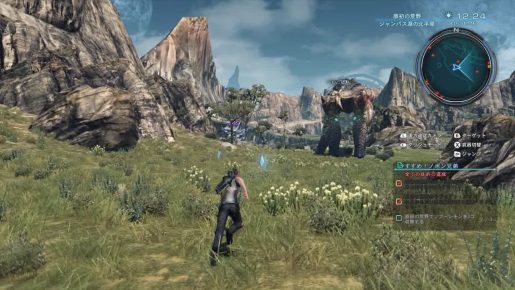 Class
Mastering a class allows you to use that classes weapons, arts and skills on a different class. So even if you don't have any interest in other classes and like your class the way it is, you're still better off masting them all than sticking with a single class.
Always build your arts and skills around how you play and what skills you have. Like my main class had multiple skills that gave bonus damage for attacking the side of the enemy, so I would go down that list, run to the back, go down that list and then use a buff followed by a really powerful attack.
Look for skill synergy. Like if you go melee auto attacks have XYZ chance to heal, it would be wise to find a weapon with a lower cooldown or choosing skills or augments that decrease the time.
Don't be afraid to upgrade things once or twice. While some arts/skills take 70 to 100 BP to get the last node, the first one is usually less than 10, with skills being as low as two BP. This is a very small sum for some potentially useful perks, if only for certain situations.
Make sure to read what an art does and plan accordingly. Some of the most useful arts don't do a lot of damage, but offer some sort of additional perk. This could be buffing the team, increasing your critical damage or TP or inflicting a status like topple. Remember, the longer the enemy is stunned, the more time you have to do damage, which in turn increases your likelihood of stun locking them to death.
Skells
Missions are a great way to gain additional funds to afford more Skells.
If you lose your Skell in combat, make sure to push B during the prompt. Doing this correctly will prevent you from using your Skell insurance, which after so many failures will result in you either losing the Skell or having to pay massive sums of money each time it falls in combat.
Build your Skell around what you're trying to do. So if you're fighting weaker enemies it might be wise to equip high damage skills to defeat them in seconds, where as you might want to think long term for larger more powerful enemies.
Don't be afraid to waste fuel. Not only can you easily get this back through miranium, successful soul voices also replenish fuel. This makes binding an enemy extremely advantageous, as you can get three or more through that alone, plus the enemy isn't attacking your allies, allowing them to heal or maximize damage.
Arts sometimes outweigh stats or augments. Lets say you're fighting a lot of enemies, something specific or you just need to stun lock something. In these situations you might be better off using a multiple target weapon, a weapon with a skill thats strong against that enemy (swords do more damage against mechs) or take a low damage cannon for the additional appendage damage.
Remember that you can tell your allies to enter or exit their Skell at any time. This can be handy if you think you're going to lose or simply don't want to get back said characters Skell.
While I can't comment on every augment, it does seem like experience boosting augments boost experience, even if you're fighting in your Skell.
Equipment
If you select fashion gear (ground gear > character > X) you can change how your character looks regardless of what armor they equip.
Gear has a finite number of upgrades, so don't just randomly upgrade whatever you can.
Actually read every augment. I know this sounds crazy, but sometimes an awesome looking piece of gear could have garbage augments, making it far less valuable than another piece of good. A good example of this is my prime boots, which have three level 10 augments. However, these augments boost stagger resistance, enemy debuff resistance and a 100% chance of getting barrier II if I get toppled. Even though some of these are okay, I can buy a pair from the shop with more defense and boosts ranged attack, vantage attack and my overall TP.
Sometimes using something with an open slot can be more useful than something else. If you can make a really good augment, but lack a good piece of gear to put it on, then you might want to consider wearing something weaker to utilize it.
Only use "equip strongest gear" if you're too lazy to decide a build or just don't care.
Pay attention to enemy drops. Many times I got something awesome as a random drop that I probably wouldn't have otherwise noticed.