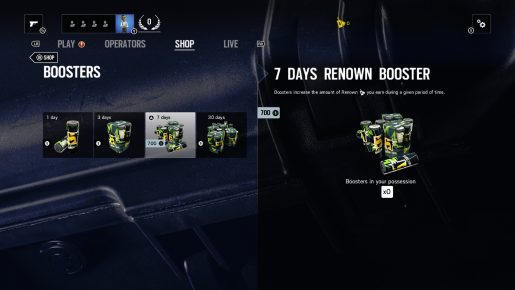 In Rainbow Six Siege, one of the ways to progress through the game is by collecting a currency called "renowns" that can be obtained in various ways in the game. For those who want to unlock new class operators or weapon skins, renowns are required as they will need to be purchased in the game.
Now, just how can we get renowns? Here are some of the quick easy renowns that you can get at the beginning of the game.
How to Earn a Lot of Renowns
Watch the Tutorials
From the main menu, select the Tutorials section and watch all through them. By watching them, you're not only learning the basics of playing Rainbow Six Siege, but you're also earning a lot of renown points that you can use right away in purchasing that new operator. Those who are not interested in watching it, they can simply skip them and still get the renown points regardless.
Do Situation Missions
Before you jump in and play the through the multiplayer modes, make sure that you do all of the 10 situation missions first. In the Situation mode, it's somewhat like a mini-single player mode where the game will teach you the basics on how to become a good soldier. Each mission has its own objective – do them each and you will be rewarded with a lot of renown points at the very end.
Do your best in Multiplayer Modes
In the three multiplayer modes of Rainbow Six Siege, you can get a potentially huge amount of renown points by doing certain tasks. If possible, do as much assist kills, do the objectives right, and cooperate with your team mates to get the highest amount of renown points possible. Not only you'll get renown points, but you'll also get experience points that helps you level up.
Purchase Boosters
If you are rich and want to get more renown points by using real world money, you can buy Boosters. With it, you can increase the amount of renown points that you get in certain tasks that you complete. The boosters can increase the points that you can get by up to 50% for a specified amount of time – it can last for only 24 hours up to 30 days.
Check UPlay
To get more boost in renown points, you can check the UPlay section and get free boosters from there. As I mentioned above, the booster increases the amount of renown points that you can get. If you have been collecting UPlay points and want to get ahead as fast as possible, use them to get free boosters without using any real-world money.