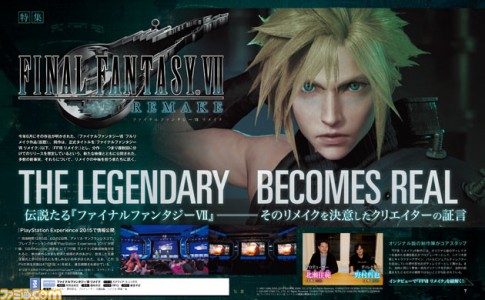 When we learned that Final Fantasy VII would release in multiple parts, there was a bit of confusion and frustration, but it might not be all bad. According to Famitsu, it seems the first part of Final Fantasy VII has been completed, which could mean we will see it release in the near future.
Besides revealing the game's progress, some other interesting tidbits were also revealed. These include using the voice actors from Advent Children, the Kingdom Hearts team is helping them with Unreal Engine 4, no word on online, they want to expand on Biggs, Wedge and Jessies story, they have no clue how many installments there will be, there will be another unique system besides limit breaks and no word on how guarding will work.
Overall it sounds like they're off to a good start, but only time will tell.