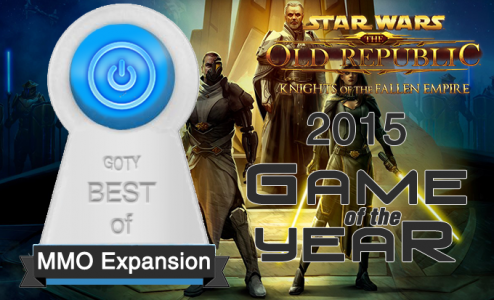 Star Wars: The Old Republic – Knights of the Fallen Empire is the expansion everyone had been anticipating ever since EA announced it several days before E3. Back then, Star Wars: The Old Republic had some rough moments with its subscribers and the amount of content they released but that changed instantly when Knights of the Fallen Empire came out as it's the expansion many were looking for from BioWare.
Let's face it, BioWare makes really good RPGs with memorable stories but Star Wars: The Old Republic somewhat lacks it. While the game is about four years old now, something has to change in the formula BioWare has been doing with the MMO and they did with Knights of the Fallen Empire. Yes, the way BioWare did the expansion was their style and made it their own as the story within the expansion lives up to their name and to the Star Wars lore. While many were disappointed that BioWare made SWTOR instead of a true sequel to Knights of the Old Republic, the expansion that they recently released somewhat is on par to the quality of the storyline the expansion has.
If you have been playing SWTOR but recently stopped due to the monotonous updates that they have been releasing, now is the time to come back and see how much the game has improved. Aside from revamping the storyline and dividing it into many chapters, they have also revamped the companion system. Your character now has the job to recruit an alliance to take down the Eternal Empire, you will also meet new ones and some old characters from the vanilla version. Did I mention that your choices you make in the expansion now matters?
From the plethora of expansions that were released this year, SWTOR Knights of the Fallen Empire stands out the most due to the improvements they did with the game. Sure, Heavensward for Final Fantasy XIV is awesome but nothing much changed that completely reinvigorates the MMO.