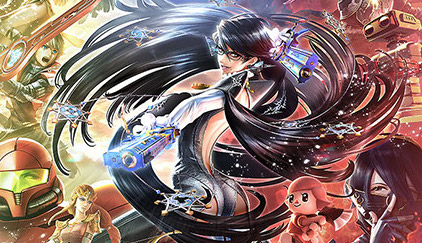 In today's final Smash direct, Nintendo revealed a number of things, some of which were expected and many that were unexpected.
As most people guessed, Cloud Strife, from Final Fantasy VII, will be available for purchase in Super Smash Bros. for Wii U and 3DS later today. While this wasn't terribly surprising, it's nice to see him finally get released. Those interested can purchase him and the Midgar stage for $5.99 for one platform or $6.99 for both.
In addition to Cloud, Nintendo also announced two new characters that will be joining Super Smash Bros. for Wii U and 3DS in February.
The first character is Corrin from the upcoming Fire Emblem Fates. Corrin, like other Fire Emblem characters, uses a sword and adds some interesting new moves to the world of smash. Corrin also comes with two distinct models, one male and the other female, so you can pick and choose the form you like most. Corrin will cost $4.99 for one system or $5.99 for both.
The final character is Bayonetta, which was one of the most requested character additions. She comes complete with stylish combos that utilize her guns and melee combat, while still retaining her ability to summon demons and witch time. You'll also have the ability to use her costume from the first or second game, plus she will also receive a new stage based off the original game. She will cost as much as Cloud.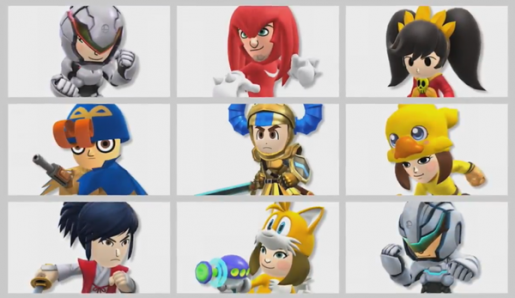 While these were the most exciting things, the direct also revealed a bunch of crossover costumes for Miis. These include popular franchises like Monster Hunter and unusual series like Wario Ware. So those interested in decking out their Miis also have plenty of things to look forward to.