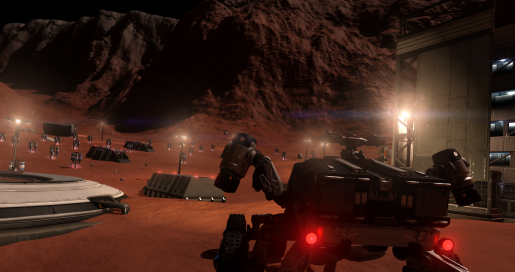 A few years ago, the space simulation and flight genre was a desolate empty place but with the rise of Kickstarter it offered developers a new platform to plug their game directly to gamers and they answered Frontier's call. Funded by a community of over 25,000 backers, Elite Dangerous was to be made. Fast forward three years and Frontier is now releasing Elite Dangerous: Horizons, a standalone expansion pack which they describe as a season of new content.
Previous updates have completely revamped the quest and faction systems and added in a number of new ships to navigate the vast galaxy. Horizons aims to continue to ramp up the content available and take the game to the next level. The first available feature, which has been a hugely popular request from gamers, is planet side content.
While in the atmosphere of the various planets and moons, which you can land on, players are unable to fly at the colossal speeds experienced in space. Yet, even when flying extremely slowly, it is surprising how often you quickly dive-bomb into cliff faces and craters alike. Gravity and other factors affect flight when around a planet and these are sometimes hazardous especially for new pilots.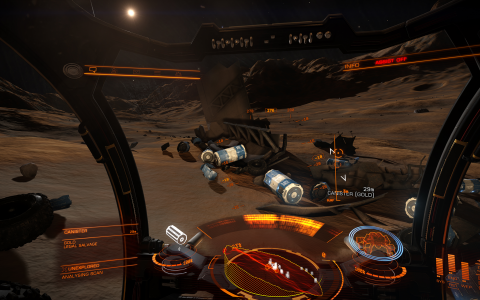 The flight model loses its cleanness for a rougher bumpier model when close to a planet's surface but when you land it is an entirely different story. The controls are extremely intuitive compared to the flight model of the ships in Elite Dangerous. Nevertheless, it does feel unusual finally leaving your ship and seeing it in the distance from inside an SRV.
One impressive element is that there is no cutting to a loading screen, when going from space to planet side or when deploying the Scarab SRV. Both would break the gameplay and pull the player from the immersive experience, instead it is a seamless transition the keeps the player involved in the game world only improving its authenticity.
Rather desolate lands await you in your Scarab SRV wheeled vehicle. The surfaces of planets and moons alike feel barren and remind you of the stream of images NASA releases from surfaces other than on Earth. At a scale of 1:1 these planets would take days to drive around but for short stints the SRV is a fine vehicle to explore in. Despite the size of the planets you can cover short sections in relatively quick time; passing over hills and craters on the various planets.
Planets are not completely void of content. Outpost and fortresses do appear, giving sites for players to land at and discover. There are also smaller gameplay related components to find such as mineral deposits and crashed ships. As with navigating the asteroid fields in space, cruising around planet side areas takes some skill. Using a low level ship is almost advisable so the inevitable bump or two has no chance of damaging a more expensive spacecraft; at least until you have mastered planet side flight.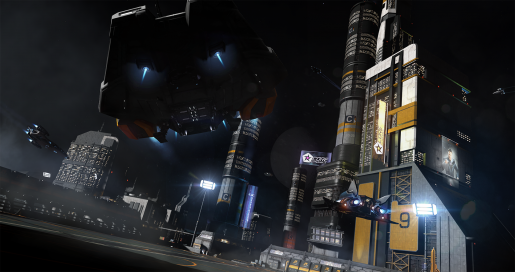 It is nice to see that Frontier are not forcing players to purchase Horizons. They have already confirmed that players of both Elite Dangerous and Elite Dangerous: Horizons will continue to fly in the same galaxy and all players will "continue to receive free updates, fixes and optimizations as the game evolves alongside Elite Dangerous: Horizons." While Horizons looks to add a lot of content that most of the current user base will love to get their hands on it is nice to see Frontier recognising the players that have helped create a game community and not alienate anyone that can't yet afford the content.
Horizons is only just getting started with planet side exploration being one part of a bigger expansion. Planet landings neatly starts the content off with a number of the expansions elements, such as Close Quarter Combat and new missions, likely to branch off from this solid gameplay base. Frontier describe this as a season of gameplay expansions and this is exactly what players will receive. This should be considered as a season pass for new and upcoming content rather than an expansion pack.
This being said Elite Dangerous is a standalone title with all Elite Dangerous content included. Despite receiving a £10 discount current players may feel hard done by with the price of Horizons. At £39.99 is represents a great buy for new players, receiving a full game and planetary landings. Alas, for those who already own the base game and would currently only gain planet side content for £29.99 the price may be too steep: even though they get an exclusive 'Cobra Mk IV' in-game ship.