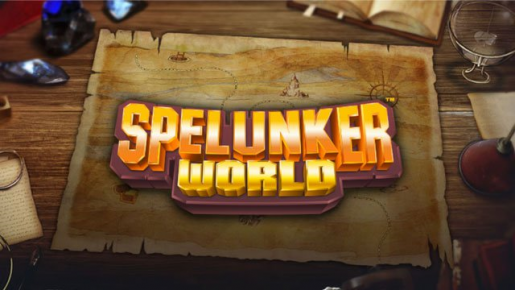 For years I've compared Spelunker HD to the challenging and popular Souls series, since the two actually have a lot in common. As with the Souls series, everything in Spelunker HD has an internal logic to it and with the exception of ghosts, every failure boils down to you screwing something up. This is what made Spelunker HD such a thrilling game. Everything was so meticulously thought out that there was a very specific way to handle every situation and you either figured it out or you lost. So when Spelunker World was announced I was very excited, until I heard it was free-to-play. However, it wasn't until I actually played Spelunker World that I started to see the problems.
The real issue for Spelunker World isn't the gameplay or how the game is set up per se, but the RPG elements and free-to-play aspects. In Spelunker World everything is free and can be played an unlimited number of times, with a small amount of moon gems being obtainable for free, with an additional gems costing real money. These gems not only allow you to continue after failing, making it so you can complete a level you would have otherwise failed, but they also let you do challenging events for special costumes and use the Doggie Dig for easy costumes. This is where the problems start to arise.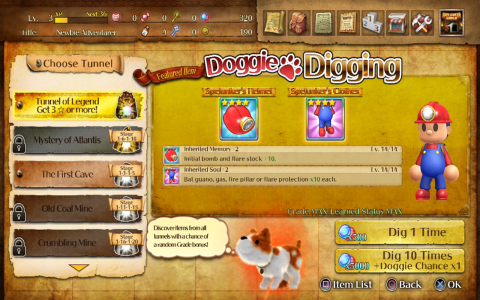 While the costumes are nicely made and offer references to the original game, popular series like Neptunia or Tomb Raider or random fun things, they all have attributes too. Several of these function in a way that lets you bypass some of the games difficulty. So if you get a costume that offers bomb and bat protection, you can survive being hit by a bomb or bat however many times that costume allows per stage. Not only does it vastly reduce the difficulty of the game, it also allows players with better luck or choose to grind for these costumes to have a distinct advantage over newer or not so lucky players.
Like lets say I am trying to get the most points for MVP. In the original game it would boil down to skill, though in Spelunker World someone can power through a lot of the challenges to not only collect more points, but also avoid situations that would have otherwise killed them. This turns a series all about learning from your mistakes and difficulty, into a fairly annoying pay-to-win game. I say pay-to-win, since costumes and other things are more than obtainable for free, but the time investment is fairly high. When push comes to shove you're much better off just paying for the chance to get it from Doggie Dig, than repeating the same stage hundreds of times hoping to get the item you want.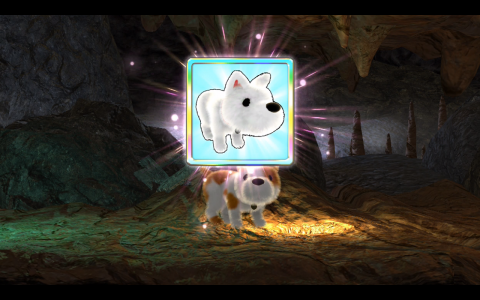 In many ways this is what makes Spelunker World so frustrating. The game is clearly set up so those who either spend money or obtain the best gear have an obvious advantage over someone without them. Normally this or at least the latter would be acceptable, but in a series that is closely associated with difficulty and costumes that exist to basically counteract that difficulty, it ultimately ruins everything that made me fall in love with Spelunker HD.