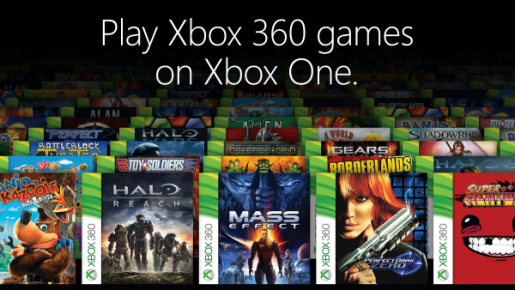 A while back it was revealed that the Xbox One would support backwards compatibility. A lot of time has passed since then, but Major Nelson has revealed that 104 games will be backwards compatible with the November 12 update.
Before you get too excited, the list is fairly underwhelming and consists of a lot of games already available on the Xbox One or available countless other places. Some highlights include Assassin's Creed II, Banjo-Kazooie, Banjo-Tooie, BattleBlock Theater, Borderlands, Fallout 3, all the Gears of War, Mass Effect, Super Meat Boy, both Rainbow Six Vegas' and things like most or possibly all of the classic Sega games, Doom, Wolfenstein 3D and more. For those interested in the full list, you can find it here.
Major Nelson also mentioned that starting in December, additional games will be announced on a regular basis, including every BioShock, Black Ops, Halo Reach, Halo Wars, Skate III and many more.