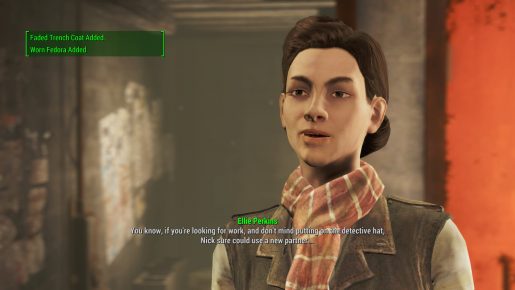 After finishing the "Unlucky Valentine" quest, there's are three sidequests that you can do that involves doing three detective case files for Nick and Ellie in Diamond City.
The first two cases are available right away and you can initiate both quests inside the Detective Agency. The other one will be unlocked after finishing the first two cases.
The Disappearing Act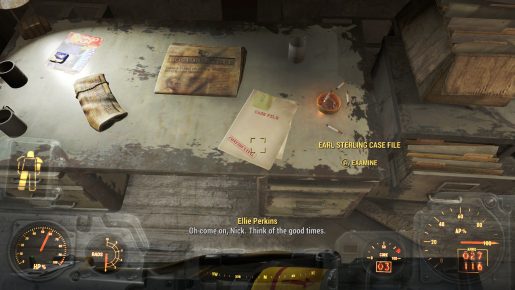 The first case file can be found on the table west of Ellie. The quest, "The Disappearing Act" will be unlocked after picking up the case file.
The Guilded Grasshopper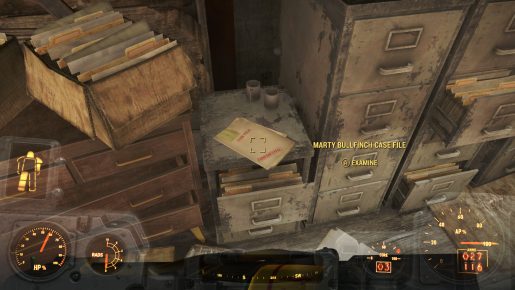 The second case file is located on top of the metal shelves. The case file contains a holotape of Mary. Listen to it and the quest, "The Guilded Grasshopper", will be unlocked.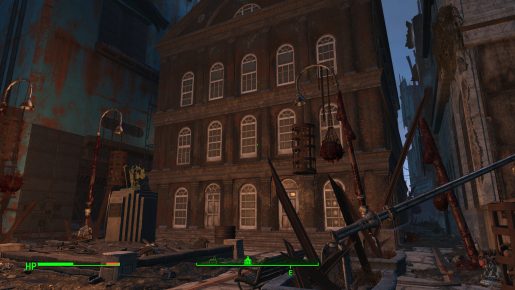 The quest will require you to go Faneuil Hall, located slightly northeast of Goodneighbor. Make sure that before you go to this area, you are well equipped as there are a lot of mutants and raiders in this area. Inside the Faneuil Hall, you'll find a lot of Super Mutants. Don't forget to pick up the Fusion Core in this area and the Live & Love Magazine.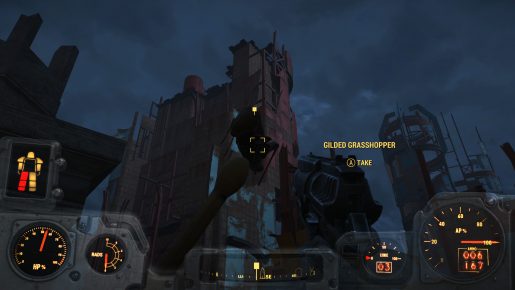 Make your way on top of the Faneuil Hall to find the Guilded Grasshopper. Get it and examine the Grasshopper for a note.