When you reach the town of Goodneighbor, you'll have an opportunity to take on a somewhat long sidequest named 'The Big Dig'.
After arriving in Goodneighbor, look for the alley in front of the backdoor of the Old State House. At the end of the alley, you'll find an odd looking ghoul named Bobbi.
The Big Dig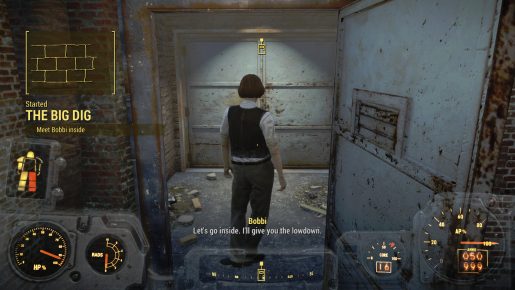 When you talk to Bobbi, she'll ask you to do some work for her that involves digging a tunnel. Before agreeing to help her, you can maximize the bottle caps she'll give if you have a high level Charisma. Once you agreed to help her, she'll let you in.
Talk to Bobbi on the lower floor of the area to learn more about your job. Go inside the dig site and survey the area.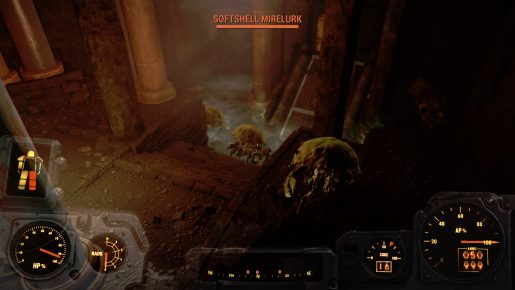 There are three Mirelurks that you have to kill inside the Dig Site. Once they're all dead, Bobbi will tell you to meet her Diamond City.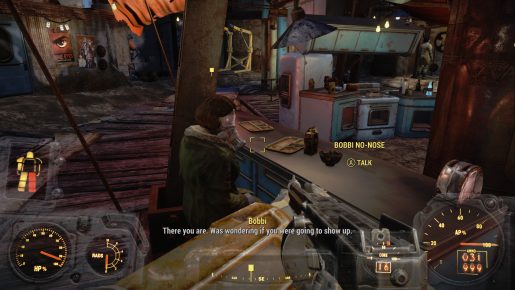 You can find Bobbi in the dining hall in the middle of Diamond City. Talk to her and she'll you to find Mel and free him.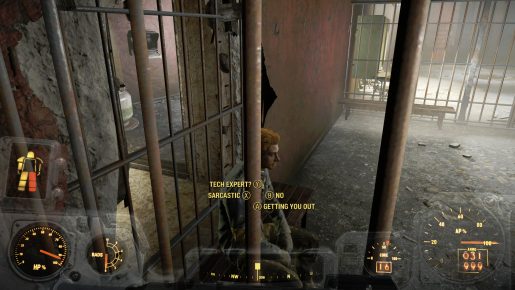 Go to the Security Prison located in the western side of Diamond City to find Mel locked up behind the cage. Talk to him and tell him you are there to free him.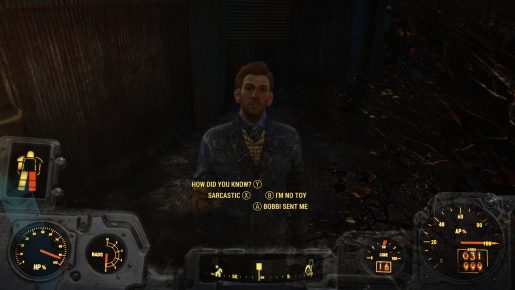 You have three options to free him:
– Bribe the Security Guard for 300 Bottle Caps
– Pickpocket the Jail Key from the security office or the guards
– Use your Charisma
Once he's out, follow him outside the Security Prison.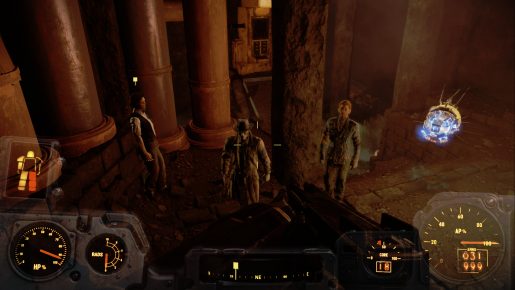 Go back to the Dig Site to find Bobbi, Mel and his robot named Sonya. With Sonya, you can go dig through walls when you see a 'Fragile' prompt. Look for a differently-colored wall to ask Sonya to blast through it.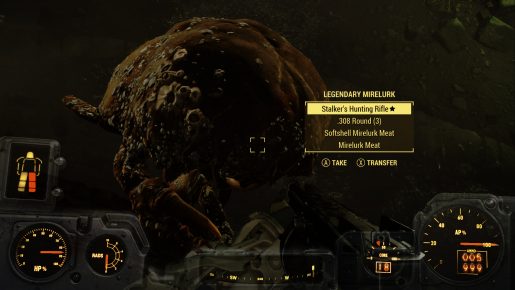 Your job is to look for the Strong Room that Bobbi wants you to find. There are a lot of Mirelurks as you go deeper. When the Legendary Mirelurk emerges, kill it to get a unique weapon from it.