One of the many sidequests that you can do in Fallout 4 is called 'Last Voyage of the USS Constitution' and it's located near Charlestown.
Once you are in the vicinity of Charlestown, look for a huge Navy ship near the shore. As soon as you spot it, head there right away.
Last Voyage of the USS Constitution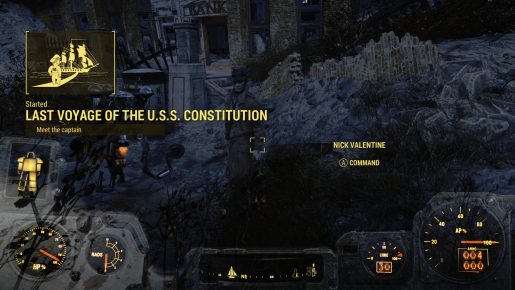 When you approach the USS Consitution, a Mr. Handy robot named Lookout will stop you. Talk to it and Lookout will tell you that the Captain would like to see you.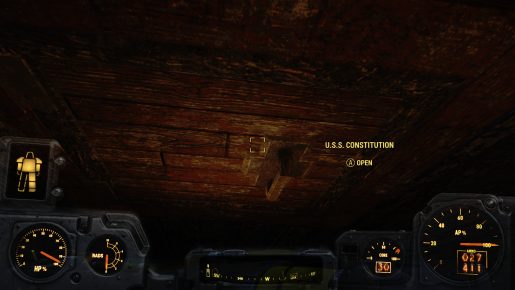 Look for the hull door in the ruined building the ship is sitting on. Enter inside the ship and you'll meet lots of robots. Work on your way up to the deck.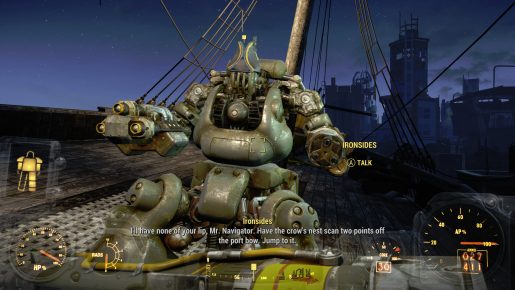 Speak to the robot captain named Ironsides and he'll ask for your help. Apparently, he needs your help to fix his ship. Agree and you'll be rewarded with caps.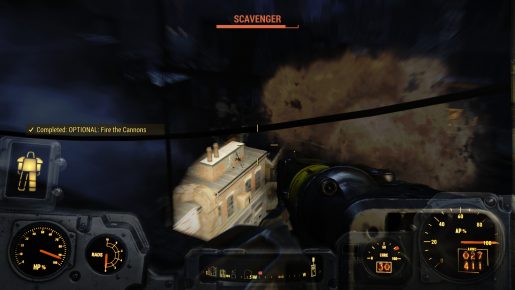 Ohhh! the Scavengers are attacking the ship! You have three options:
– Go down there and fight them off
– Activate the cannons through the circuit breaker located near Ironside
– Or attack them using a ranged weapon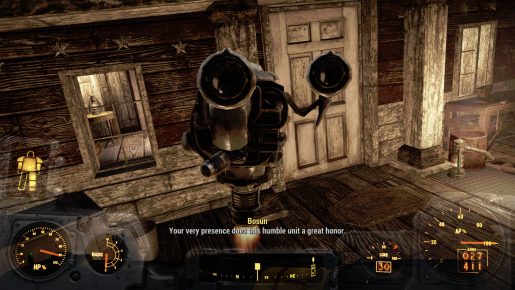 To fix the ship, you'll need to talk to two Mr. Handy robots named Bosun and Mr. Navigator. First, let's go with Bosun which is located just below the deck.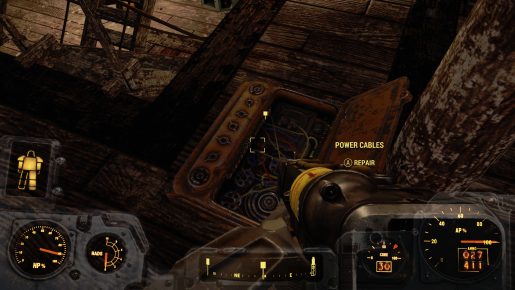 Bosun will ask you to repair the power cables throughout the ship. Look for power cables on the same area you're at and fix the breaker. If you have Intelligence at least 3, you can repair it instead of finding power cables to replace it.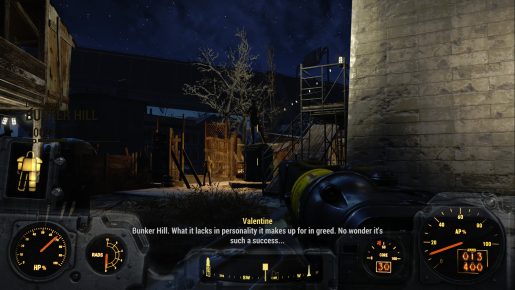 After fixing the power cables, return to Bosun and he'll ask you to find a Power Relay cable. Go to the marker and you'll reach Bunker Hill. You can buy the Power Relay cable from the vendor to the west side of the Bunker Hill.