Out of all the factions in Fallout 4, 'The Railroad' will require a little patience before you can actually join them as joining them involves following the 'Freedom Trail' and solving puzzles.
Before you start your quest, make sure you are strong enough to face horde of feral ghouls and super mutants as there will be areas where you will fight them through. Also, make sure you have your Power Suit on before you venture through the eastern part of Commonwealth as there will be a lot of enemies trying to take you down.
Are you ready? Let's get started!
Road to Freedom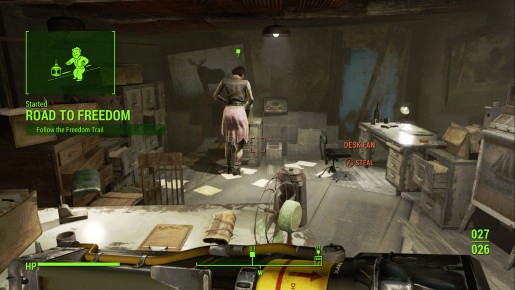 You must first unlock the quest "Road to Freedom". There are three conditions that you can unlock the quest:
Option 1: You can unlock the 'Road to Freedom' quest during your main quest, "Unlikely Valentine".
Option 2: You hear about the Railroad from the folks in Diamond City
Option 3: Speak to Doctor Amari at the start of the main quest: "The Molecular Level"
Once you unlock the quest, you are ready to follow the "Freedom Trail".
Boston Common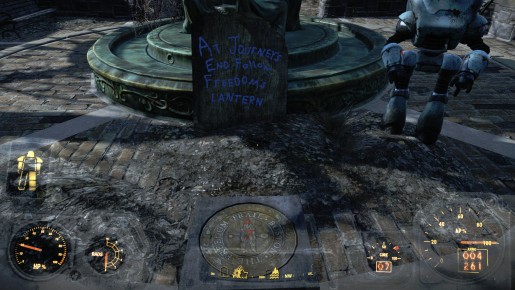 The first trail is located in Boston Common, which is near Park Street Station. Find the foundation with a board in a blue writing that says, "At Journey's End Follow Freedom's Lantern". Examine the emblem found on the ground that reads "A7".
Massachusetts State House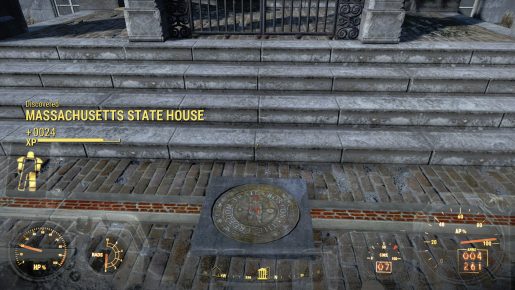 After finding the first clue, you see that red dotted line on the floor? Follow it to find the next clue, which is the Massachusetts State House. Examine the emblem that reads "L4".
Old Granary Burying Ground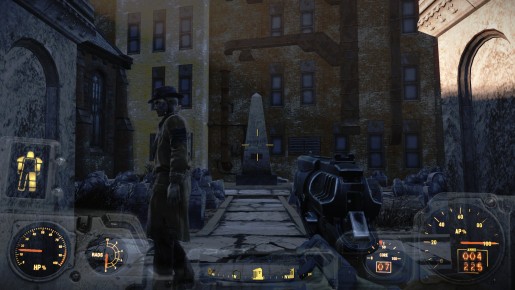 Continue to follow the trail to Old Granary Burying Ground to find the emblem that reads "A2". Watch for horde of Ferals around here.
Old State House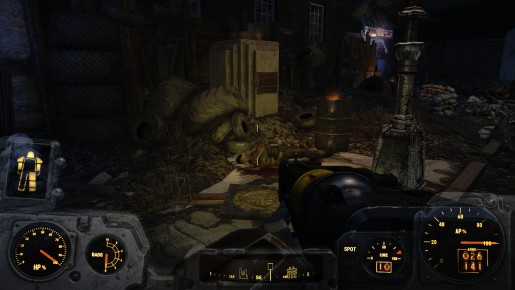 The next clue can be found in Goodneighbor. Before you enter the town, look for the emblem on the floor for the Old State House building. Getting through Goodneighbor will be somewhat tough due to a lot of Super Mutants you'll encounter along the way. The emblem should read "O6".