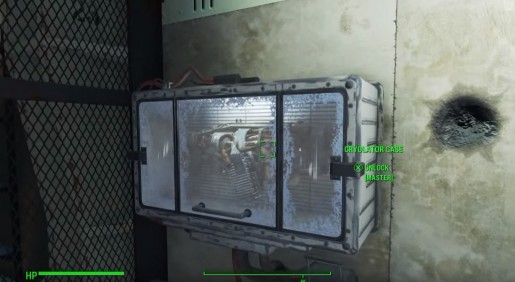 As you are finding your way out in Vault 111 at the beginning of the game, you might run across a locked display case that holds the mighty Cryolator.
Unfortunately, the Cryolator can't be obtained right away as it requires a Master Lockpicking skill. That means, you will have to come back and get this weapon when you have the Master Lockpicking perk unlocked. To get the Master Lockpicking perk, you must find it under the Perception section of the PERKs Chart. You at least need to be level 20 with a Perception of 4 to unlock the perk.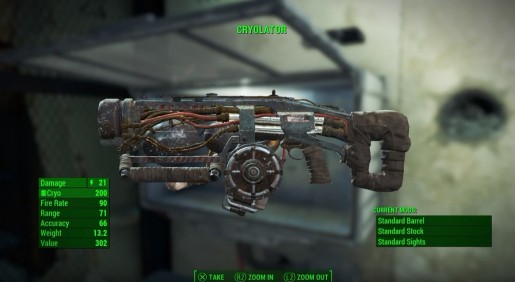 Above is the picture of the Cryolator and its stat. Pretty impressive eh? Unfortunately, it will take some time before you can actually get this weapon. It's worth it though!
—
Check out our Fallout 4 Guide page!
Here's our Fallout 4 Review!