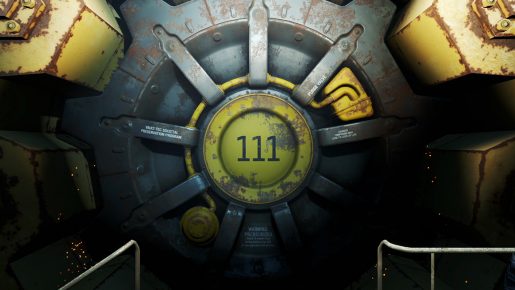 Fallout 4 brings back the Bobbleheads we all love to collect in a Fallout game.
Similar to past Fallout games, Bobbleheads in Fallout 4 are scattered throughout the wasteland. If you manage to find a Bobblehead while traversing the wasteland, you can gain a boost in one of your stats like in Perception, Repair, or Speech.
Below is the list of Bobbleheads and their locations:
*We'll continue to add more Bobbleheads as we find them*
#1. Perception
Location: Museum of Freedom
Where?: Find it lying on the table in the chamber above the front doors, where Preston is holed up.
#2. Repair
Location: Converga Assembly Plant
Where?: At the very top of the tower.
#3. Speech
Location: Park Street Station
Where?: Located inside the Overseer's office.
#4. Energy Weapons
Location: Fort Hagen
Where?: Found on the table in the Command Center, southwest kitchen.
#5. Medicine
Location: Vault 81
Where?: Find the Bobblehead in Curie's office. Find it lying behind Curie.
#6. Science
Location: Malden Middle School (Vault 75)
Where?: Located on the desk overlooking the Diner area. It's in the basement level 3.
#7. Sneak
Location: Dunwich Borers
Where?: Find it on the small metal table by a lantern, right next to the metal post terminal.
#8. Unarmed
Location: Atom Cat's Garage
Where?: On the hood of the rusty car inside the main warehouse.
#9. Strength
Location: Mass Fusion Building
Where?: Located on the metal wall sculpture high above the lobby desk.