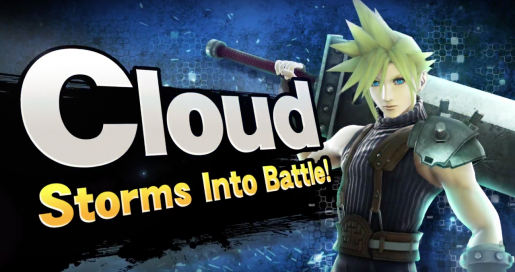 In a surprising move, Cloud Strife will be the next DLC character in Super Smash Bros. for 3DS and Wii U. What makes this move so unexpected is the fact that Final Fantasy VII, the game he is obviously from, has never been available on a Nintendo console.
To go with the news, Nintendo also released a reveal trailer showing off his moves. The trailer shows a couple of nods to the iconic game, including various summons, a chocobo mii costume and a level designed around the train.
Sadly no release date was given for Cloud Strife, but odds are this and much more will be revealed in December's Smash direct.