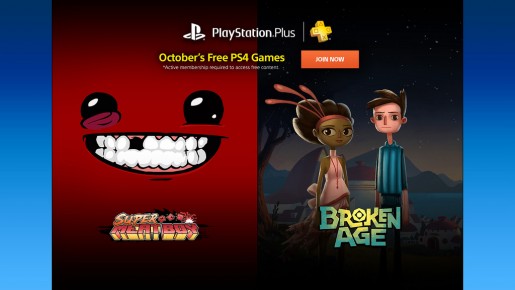 Today Sony revealed next month's PlayStation Plus line up. These include highly anticipated titles like Super Meat Boy, in addition to low key and quirky titles like KickBeat. While it isn't the best month of PlayStation Plus, it is still nice to finally get Super Meat Boy, which is a cross-buy title for the PlayStation 4 and Vita. Those interested can find the full list below.
October PlayStation Plus Lineup
Super Meat Boy (PS4/Vita)
Broken Age (PS4/Vita)
KickBeat (PS3/Vita)
Kung Fu Rabbit (PS3/Vita)
Chariot (PS3)
Unmechanical: Extended (PS3/4)
Sony also revealed that October 6, 2015 is the last day to get Driveclub for free, so if you haven't already got it, make sure to do so before the deadline.