I think we've all had a moment where we thought something was easy, only to later learn that there is more to it than meets the eye. For Bungie that was the first year of Destiny. While it had all the makings of a great game, it was constantly held back by poor choices and bad decisions. Throughout the first year we saw Bungie experiment with the formula, though we never saw them get it just right. The original game was held back by a lack of story, low drop rate, Master Rahool and his legendary engram trolling, with The Dark Below increasing the drop rate, but offering very little in terms of awesome gear and, despite House of Wolves addressing a number of concerns, it destroyed gear diversity and didn't offer much in the long term. That's not to say all the changes were bad, like The Dark Below had a better drop rate in the raid and House of Wolves had more of a story, but there wasn't a point where everything clicked. With this in mind, Bungie basically rebooted Destiny with The Taken King, offering a number of changes, addressing various concerns and eliminating some of the poorly received mechanics. With so many changes its clear Bungie wants to improve Destiny, but will it be enough or is it another failure in a long line of failures?
Destiny: The Taken King starts by changing the chronological order of events and better integrates the DLC into the experience. So instead of The Dark Below and House of Wolves being "post game," they're now part of the campaign leading up to the present Taken King arc. Even though very little is changed, besides the voice of the ghost, which is more of a wash than anything else, it is nice to see the events play out in a more understandable way.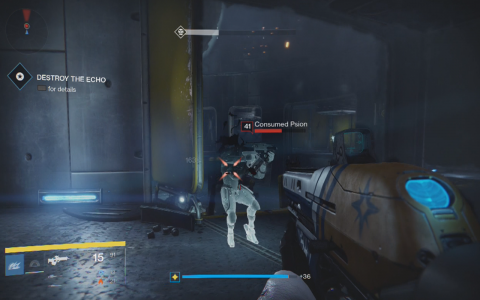 The new Taken King missions start by offering more interactions, cutscenes and dialog, which adds a bit more to the experience. Here Cayde-6, the Hunter vanguard, is given a much larger role in the story and adds some much needed humor to the world of Destiny. The Taken King also attempts to retroactively add story by explaining some of the things that happened in the Vault of Glass (original raid), The Wakening mission and other minor things along the way. However, The Taken King also follows the bad pattern set by The Dark Below.
Instead of expanding the world of Destiny and introducing new characters, Bungie has instead decided to add depth for a handful of characters and use said characters for all things relating to their expertise. So if you're fighting Fallen, odds are Variks will say or do something, whereas the Hive and by extension Taken are Eris Morn's area of expertise, with the Mysterious Exo, who we haven't seen in a while, covering the Vex. While this isn't necessarily a bad thing, it gets tiring seeing the same characters used the same ways and constantly giving information, at least in Eris Morn's case, that is almost feels too convenient at times. Especially when countless characters, details, places, things and events are detailed across the various grimoire cards.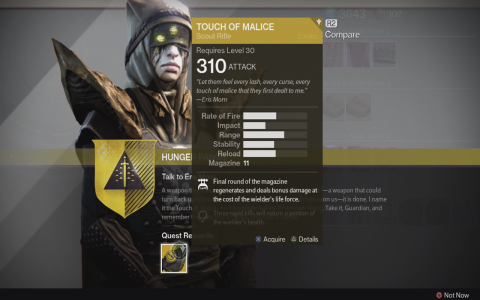 The other major issue is how raids continue to feel like they happen outside of the story, instead of expanding on it. After having Oryx travel here to avenge his son, who was killed in a previous raid and having a number of interactions with his over the course of the story, he goes oddly silent during the raid. Nothing about avenging his son Crota, making us pay for killing his daughters (happens prior to fighting him) or even a comment about how we won't defeat him this time. It just makes the raid and by extension his defeat, far less satisfying than your interactions with him during the story.
While the story has gotten better, but still has plenty of room to improve, the gameplay continues to be one of Destiny's strongest aspects. Not much has changed with The Taken King, except the new Taken enemies are a mix between frustratingly difficult and engaging challenging, with the new weapons offering a wider array of useful perks. The ability to make a certain subclass stronger or a specific element weaker leads to some interesting advantages and the sword proves to be one of the most enjoyable additions to Destiny.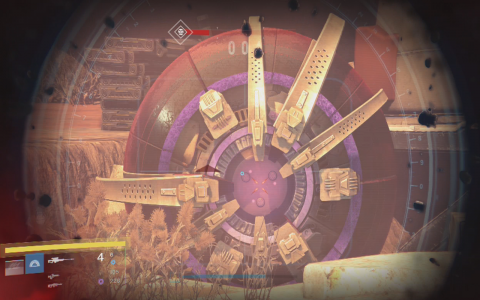 The newly added quests also give players plenty more to do, offer some worthwhile gear and makes it feel like you've really earned your gear, instead of simply getting lucky. However, many of the new quests have a negative impact on Destiny too.
One of the challenges of doing quests is figuring out various ways to make existing content new, different, interesting or more engaging. A number of quests do this by asking players to play a very specific way, resulting in these quests influencing how people play. This is especially bad in crucible (PVP), as some players already dislike it and now have to play a very specific way if they want to unlock a things like the an exotic sword.
To make matters worse, some of the quests reinforce the previous meta that players were hoping 2.0 would put an end to. Nowadays you see plenty of The Last Word users, most likely because an exotic quest requires Crucible kills with it and shotguns because the next part requires those too. Worse yet, version 2.0 was supposed to balance shotguns, though it seemed to have no impact on the game. You can still get killed in a single blast at 10 feet away and are arguably more effective than a fusion rifle in practically any situation. Thankfully some people are trying fusion rifles, though most stick with things like Felwinter's Lie or Party Crasher +1 for their special. It also doesn't help that a lot of the new maps feel like they were designed for shotguns.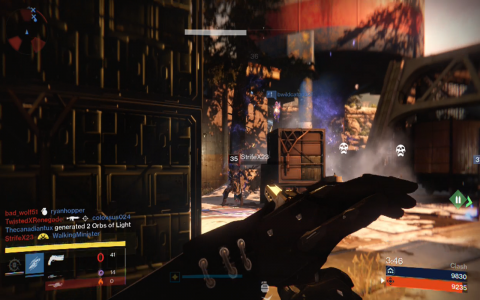 Even though I'm critical of some of the changes, especially in Crucible, there are good aspects to The Taken King too. The newly added Rift mode offers a fun new gametype that is reminiscent of capture the flag. Both teams need to capture an orb in the middle, with the majority of points coming from the objective. Zone Control is a new take on Control where kills are irrelevant and points are awarded for each zone controlled every second.
Destiny: The Taken King is also the most rewarding version of Destiny to date. The odds of getting a legendary or exotic from a lower tier engram appears to be much higher, there are various ways to get awesome gear and a lot of the most desired gear is now tied to quests, ranging from the swords, raid exclusive exotic, class exclusive weapons, new classes, unique class items and much more. Sure a couple of things are still RNG based, though the vast majority of desired gear can be earned from one quest or another.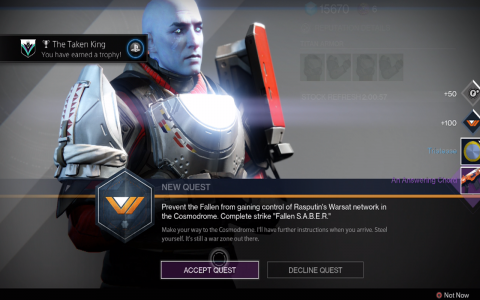 Destiny: The Taken King is more of the two steps forward, one step back that has defined Destiny thus far. The story has more of a presence, raid requires teamwork/tactics, quests offer plenty to do, new bounties, weapons and a place to explore, but Crucible is still dominated by shotguns, story still has a ways to go, many items remain underwhelming and quests control how some people play. Despite this, Destiny: The Taken King is still good enough to give us faith in the future of Destiny. Especially since The Taken King still has more to offer, up to and including a revamped Trials of Osiris, Iron Banner, another version of the raid, plus plenty of secrets still left to discover. So if you've been waiting to try Destiny, now's the best time.
[Editor's Note: Destiny: The Taken King was reviewed on PS4 platform. The game was provided to us by the publisher for review purposes.]
Destiny: The Taken King Review

,