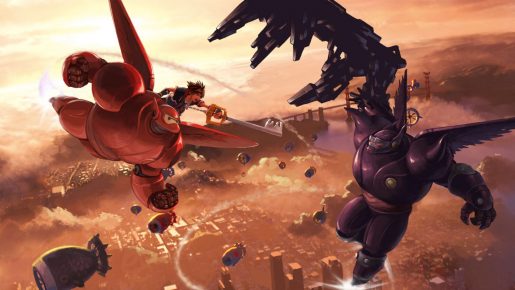 Yesterday at Disney's D23 convention it was revealed that Big Hero 6 will have a world in the upcoming Kingdom Hearts III.
The world is set after the events of the movie, so if you haven't seen Big Hero 6, you might want to do so
Unfortunately no gameplay was revealed, though Tetsuya Nomura made the lovely concept art picture featured above and Square Enix released a brief announcement trailer, which you can find below.
With Big Hero 6 joining Tangled, it seems that Kingdom Hearts III is moving from the "classic" Disney movies to the more modern ones. This is an interesting choice, but also a great way to show that the series is, much like Disney, evolving. Hopefully we won't see too many more modern titles, though you can pretty much assume Frozen will make the cut, and at least some of the classics will make their way into Kingdom Hearts III.