When Skullgirls originally released it was an amazing fighting game held back by limited modes, a small, but diverse roster and limited accessibility. Following the woes and successful Indiegogo campaign, Skullgirls started to expand and become one of the best fighters last-generation. When Skullgirls was announced for the PlayStation 4 and Vita the developers hoped to fix the remaining shortcomings. With fully voiced cutscenes, trial and challenge modes, all the DLC characters, cross-platform play, improved visuals and more, is Skullgirls 2nd Encore worth the upgrade or was it wrong to charge an extra $10 for some minor improvements?
Skullgirls 2nd Encore tells the story of each character going after the skull heart for their own personal reasons. Some characters want a wish, others are following orders and others are just along for the ride. With that being said, each story expands on the basic characters giving you an idea of what they and really what the world of Skullgirls' is about. Some of them are silly, others are sad, even one is pathetic, but they all offer a satisfying experience. The newly added voices also make a bigger difference than you might think. Minor characters like Zane (Beowulf's manager) or Brain Drain now has a bit more personality, resulting in a much better experience.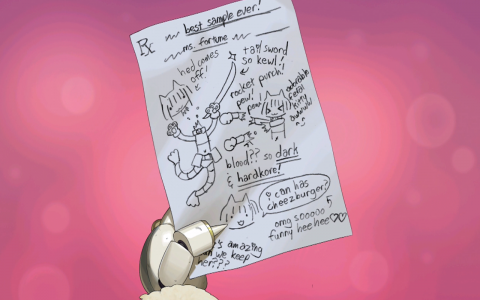 Part of what makes Skullgirls 2nd Encore such a great experience is the fact there is plenty of style, but it never outweighs substance. Even with a roster of only 15 fighters, one of which started as an April fools day joke and another being a robotic version of an existing character, each of the characters stand out with their own quirks, advantages, disadvantages, moves and overall style. The fact that Robo-Fortune retains certain elements from Ms. Fortune (like being able to shoot and use her head as a weapon), while retaining her individuality, is an impressive feat that really stands out.
The same goes for the combat. There are plenty of simple combos for newcomers to have fun, with enough depth to keep hardcore players interested. There are also different characters that cater to different playstyles, so a grappler is going to enjoy Beowulf, Peacock is great at maintaining distance, where as Ms. Fortune is fast and furious. Skullgirls 2nd Encore also offers a wide array of tutorials to help you become more proficient at both the game and each character.
The tutorial mode in tutorial is the best place for newcomers to start. In this mode you're taught the basics of Skullgirls 2nd Encore, in addition to an introduction to each character. The first four chapters are devoted to the basics. These include things like staggering an enemy, cancels, connecting specials, the infinite prevention system and things of the like. The remaining chapters cover character basics, up to and including an explanation of their playstyle, how the different mechanics work and things of the like.
Once you have the basics down you can give trials mode a try. Unlike the previous mode, trials doesn't quite hold your hand as much, resulting in a much more difficult experience. Every character has four combos that you need to perform, with only the most basic information given to you. So if you need to perform argus agony as Peacock, it will just tell you to perform that move, instead of showing you the input. The other issue is the lack of video tutorials. This is one feature Blazblue has and it makes a significant difference, because the combos are rarely straightforward. Usually there are subtitle things, such as waiting a moment here or rushing there, making it hard to gauge where you should do what without a lot of practice or trial and error.
In addition to trials, there is also a challenge mode. Challenge mode asks you to win under various conditions. These are as extreme as having to play as Painwheel, combos over 2 hits do damage, while you can't jump and your health constantly decreases to having to beat some combatants as Marie (in full boss form!). What's nice about the challenges is that there is typically a trick to them and you don't need to master the game to do them. I was able to complete 24 of the 25 challenges sticking to simple tactics and figuring the best way to go about each challenge.
Like all modern fighting games Skullgirls 2nd Encore has online multiplayer. For the competitive people out there you have ranked, with unranked for those looking to have fun. Of the games I played online, I did experience some difficulty finding someone willing to go against me, but once I found someone willing, it was a very smooth experience. I had minimal to no issues with lag and my character generally behaved the way I wanted them to. And since Skullgirls 2nd Encore supports cross-play, you can face those with the PlayStation 3 or the upcoming Vita version too.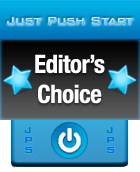 Skullgirls 2nd Encore is a labor of love and it shows. Not only is it one of the best looking fighting games I've ever played (take a look at the minor details pictured above), it's clear the developers genuinely love the genre. From the pallet swap references to characters having attacks that pay homage to iconic moves, it's a rewarding experience that celebrates the genre more than anything else. Sure there are some shortcomings, like trials could be a little lengthier and there could be more challenges, but that doesn't' stop Skullgirls 2nd Encore being my favorite fighter on the PlayStation 4.
[Editor's Note: Skullgirls 2nd Encore was reviewed on PS4 platform. The game was provided to us by the publisher for review purposes.]
Skullgirls 2nd Encore Review

,