Keeping a long-standing series interesting is a difficult task. Not only do you need to preserve whatever makes a game that game, you also need to make sure you don't accidentally ruin the recipe. For years this has been a challenge Omega Force has tried to overcome with each new Dynasty Warriors-esque title, resulting in some hit and miss titles. Now that Samurai Warriors Chronicles 3 is out, does it offer a new experience fans need to play or is it another mindless hack and slash game for you to mess with?
Samurai Warriors Chronicles 3 takes us back to the Sengoku period and retells the events as these games typically do. This makes it easy for newcomers to understand what is going on, while offering long-standing fans something new to experience. Every now and then you'll receive a prompt asking you to reply, resulting in a more personal, though still very, by the books experience. Needless to say, Samurai Warriors Chronicles 3 is a game people play for the gameplay and not the story.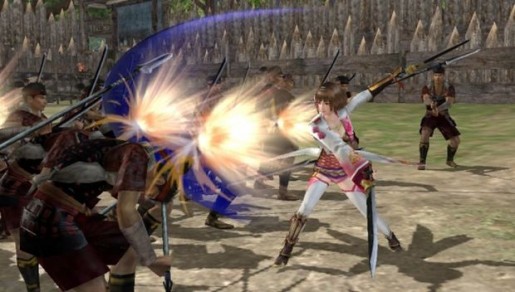 Before you're introduced to the world of Samurai Warriors, you need to make your own mercenary. This is a fairly rudimentary customization system, with standard choices like gender, hairstyle, accessories, height, weight, name and things of this nature. For the most part the customization system is pretty basic, with many aspects only having a few choices. Important things like hairstyle have more choices, which is nice, but overall it's a pretty simple system.
After you've created your character, you'll receive a number of questions you need to answer. These include things like rushing the enemy or defending, shoot first or ask questions and things of this nature. Depending on your answers you'll receive a spirit and you're ready to start the game.
If you've played a Samurai/Dynasty Warriors game in the past, then you know what to expect. You spawn in a battlefield where you fight countless enemies and complete various objectives as the fight progresses. In either case, Samurai Warriors Chronicles 3 first mission suffers from being an extremely tedious tutorial.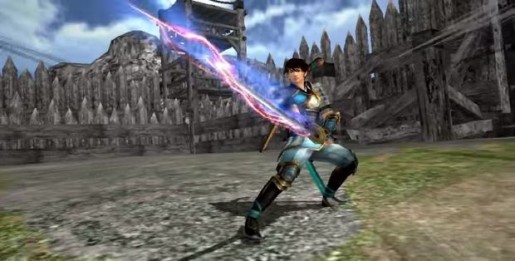 Instead of slowly easing you into the game by casually throwing new mechanics at you, Samurai Warriors Chronicles 3 throws a bunch of tutorials and explanations at you resulting in information overload. Over the course of the first mission, which is about 10 or 20 minutes long, you're given something like 12 tutorials, many of which explain fairly straightforward concepts.
Thankfully, once you get past the explanations, the real fun starts. Similar to previous titles in the series, every mission has objectives you need to complete and optional ones you should try to complete. Samurai Warriors Chronicles 3 keeps track of which ones you have and have not completed, so you'll know which missions to replay to get the full experience. You can also change your partners, increasing your relationship with them, which will unlock more content.
Besides story mode there are also a number of optional side missions. These missions play like the story missions, except they're typically not as flashy, long or interesting as your average story mission. For those looking to just mindlessly kill enemies, there is also a challenge mode.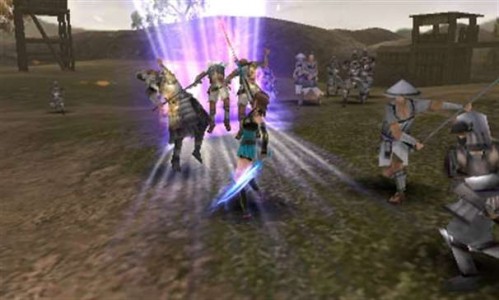 In challenge mode you given a finite amount of time to complete as many objectives as possible. These range from killing a specific enemy, going somewhere, preventing something from happening, collecting points and things of this nature. Completing these objectives will increase your time and every challenge is scored, so you can constantly replay it to beat your previous record. Points can also be exchanged in a shop for new gear, so it's a good place to farm or pick up and play if you only have a small amount of time.
Speaking of gear, Samurai Warriors Chronicles 3, like previous titles, has an upgradable weapon and equipment system. As you progress you can level your gear, apply various attributes to it and even obtain better versions of each weapons. This can have a substantial impact on the combat and, in some cases, vastly change the way the game is played. The only downside is that there are so many weapons, elements and characters in Samurai Warriors Chronicles 3 that it could be a while before you get all your favorites to the top.
Samurai Warriors Chronicles 3 is basically what you would expect from Omega Force at this point. It takes us back to the same time period and tells the same or at least a similar story, which isn't a bad thing, though it's hard to get excited about. The combat is the same as it has always been. Few special attacks with a couple of combos based off pushing one or two buttons across a wide array of weapons. So if you love mowing down mindless AI or just want a simple game that makes you feel like an army of one, Samurai Warriors Chronicles 3 is a fine choice. But if you're looking for a deeper experience or something more than the usual Dynasty Warriors fare, this isn't for you.
[Editor's Note: Samurai Warriors Chronicles 3 was reviewed on 3DS platform. The game was provided to us by the publisher for review purposes.]
Samurai Warriors Chronicles 3 (3DS) Review

,