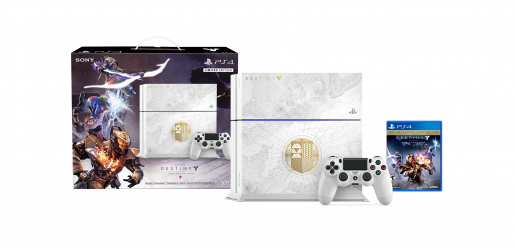 In addition to revealing a special event for existing players, Bungie has also announced a new limited edition PlayStation 4 console. Similar to the original Destiny bundle, the console is white, though this one comes with a unique Destiny design, making it one of the nicer consoles to release in the West.
While the price was not revealed, the console comes with a 500 GB hard drive, unique Destiny: The Taken King design, a physical copy of Destiny Legendary Edition and a special voucher that gives you the digital collectors edition content. In all and all, it's a pretty sweet bundle if you haven't already bought a PlayStation 4 or wanted to upgrade to a new console.
It will release with Destiny: The Taken King on September 15, 2015.