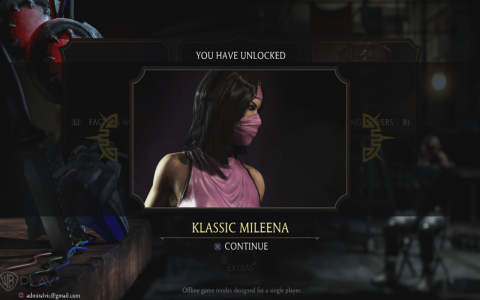 This past month, fans have been anxiously awaiting the release of the Raiden Challenge. This is partly because the challenge finally adds the God of Thunder, Raiden, to Mortal Kombat X mobile, but also because clearing a challenge ladder unlocks the final Mortal Kombat X costume, Klassic Mileena.
To test your skills against the challenge, simply open the app and look to the far right. There you should see the Raiden Challenge icon, which is where you'll find the challenges. To unlock the costume, simply complete any tower and it's yours. To save yourself some time/effort, I strongly suggest just skipping as many battles as possible. I skipped all but the last two and still unlocked the costume, so you should be fine if you skip most, if not all, of them.
Finally, don't forget to check out our share post or you can simply send me a request and I'll send you my account information. However, this offer is limited to whomever can figure out my official JustPushStart E-Mail.