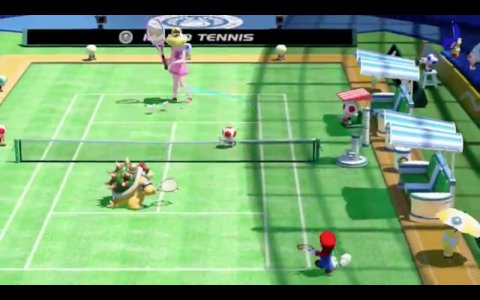 In addition to traditional Mario games, Nintendo has found a lot of success in the Mario sports series, so today's announcement of Mario Tennis: Ultra Smash should come as no surprise.
Not much was revealed about Mario Tennis: Ultra Smash, but it looks to be a fairly standard Mario Tennis game. There is an array of Nintendo characters to pick from, they follow the rules of tennis and there are some super moves/crazy enemies to add a bit of fun to the conventional game. Following suit with other Wii U titles, Mario Tennis: Ultra Smash also looks to make the world look more vibrant than before, adding a lot of details that fans are sure to appreciate.
Those interested in Mario Tennis: Ultra Smash can pick it up this holiday season on the Nintendo Wii U.