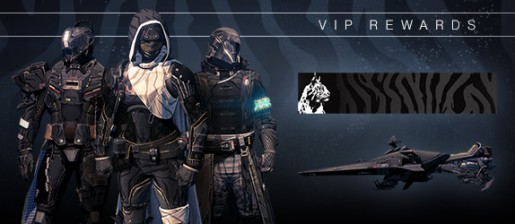 When The Taken King was announced, Bungie also revealed that early adopters would get a special package called Founder's Fortune. However, simply playing Destiny is not enough to prove yourself worthy of the rewards. To do that, you need to either buy both expansions or obtain light level 30 before August 31, 2015 and purchase The Taken King before February 2, 2016. With many people thinking of upgrading or obtaining Destiny early for the rewards, we made a quick guide to help you hit level 30 as quickly as possible. This guide will also help people looking to jump straight to high tier activities like the raids, Prison of Elders, Nightfall and more.
Getting to Level 20
Before you start worrying about level 30, you need to obtain level 20. The fastest/best way to do this is to start a character, play until you get bounties, take all the PVP bounties and play a couple of matches, turn them in, do the story on the highest difficulty with those bounties and progress forward. By doing this you should hit level 20 in a couple of hours, though you might need to wait a day for new bounties to become available for faster leveling.
Using light
Once you hit level 20 you'll unlock a number of things, including the ability to use light. To put it simply, light is an armor stat that further increases your level beyond 20. The amount you need varies from level to level, with the higher levels requiring less light. To hit level 30 you need 120 light, which sounds like a lot, but it really isn't too bad.
Power Leveling to 30
In Destiny there are a couple of ways to quickly level, many of which require a high level to do and are irrelevant to this task, but there are two fairly easy methods to do this. The first is simply doing strikes/playing crucible, increasing your reputation (bounties help a lot) and redeeming marks for armor. By doing this you can hit level 30 in roughly two weeks. The quicker and easier method is to play the Iron Banner.
The Iron Banner is a once monthly weekly event where level advantages are enabled and special prizes are awarded. What you need to do is pretty simple. Keep playing the Iron Banner and try to win. Winning will give you reputation, as will bounties, with your end goal being get to level three. It will be harder at level 20, but your overall performance is irrelevant as long as you win and even then that is just to decrease the grind.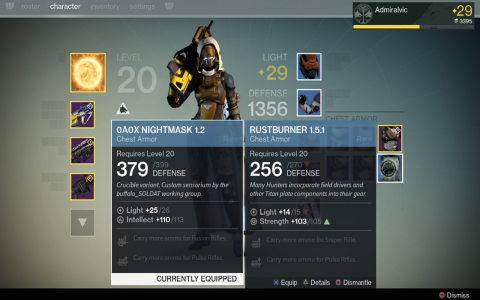 Along the way keep an eye out for armor. Armor awarded from the Iron Banner, along with high level strikes, has more light than what you can normally get from decrypting. With three pieces of leveled rare armor and a maxed legendary or exotic will get you to exactly 120 light. Now this is where rank three in the Iron Banner comes into play. At that point you should obtain enough marks to buy a chest, boot or gauntlet from the crucible vendor, assuming you have the reputation level needed (it's only level two), though if you need the gauntlets you can just get the Iron Banner one. Upon obtaining the legendary you need, simply use the etheric light on that piece of armor to increase the light level to 42. By doing this you can hit level 30 in a couple of hours or a few days if you're not really active.
For those of unable to obtain the legendary that you need for whatever reason, there are three ways to go about this. The first is waiting for Xur, who's a special vendor that appears on Friday and Saturday selling exotic weapons and armor for coins and motes. You can get coins/motes from the Prison of Elders, engrams, weekly heroic, daily heroic, raids and things like this. The next way is to obtain Vanguard marks by doing Vanguard strikes and buying the armor like that. The final way is to just keep leveling your Iron Banner to buy the other legendary piece, which will also give you another light, so you can hit 30 with even so so rare gear.