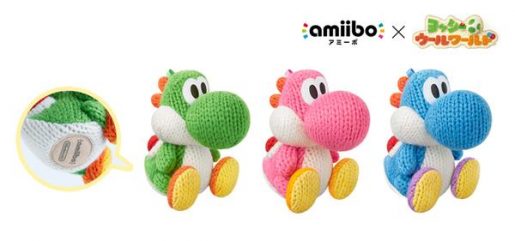 Today Nintendo announced that Splatoon and Yarn Yoshi would be getting special amiibo's later this year.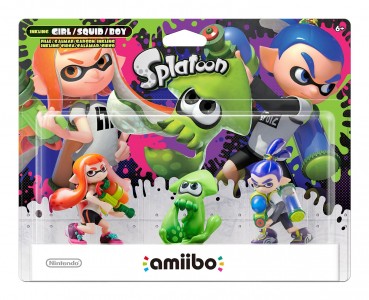 The Splatoon amiibo's include the boy, girl and squid, though the boy and girl can be bought separately, with the squid being unique to the set. Using these figures in Splatoon will unlock predertmined missions, which will unlock exclusive weapons and such for your character. These figures will be available on May 29, 2015 and is the same day Splatoon releases.
The Yarn Yoshi amiibo is actually a plush that works the same way as the figures. The plush comes in green, blue and pink, which are some fairly standard Yoshi colors. Not only are these amiibo an interesting new take on the idea, it shows that Nintendo isn't defining amiibo as just a figure collection. It will be interesting to see if what, if any, new takes Nintendo offers for the toy.