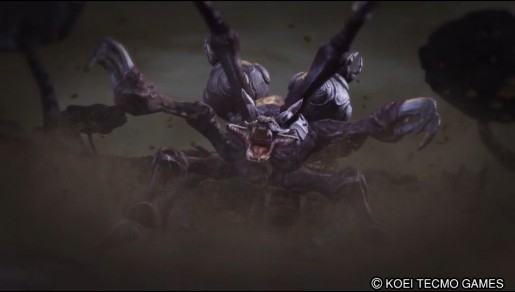 Starting a monster hunter game can be a difficult and confusing process. Not only do you need to learn a bunch of new mechanics, there are so many choices and ways to go about doing things, that you'll no doubt miss something in the process. To help you get the most out of Toukiden: Kiwami, we made a brief guide explaining the basics.
Which weapon is best?
In Toukiden: Kiwami there are nine weapons you can choose from. Most of them are different takes on the same idea, with the naginata being the easiest and rifle being the hardest. For most people the right weapon will be between the naginata, gauntlets, spear, knives, sword or chain & sickle. Most of these weapons are straightforward, with the biggest difference being the amount of risk you take to damage the boss. While it's hard to say one weapon beats all others, I suggest picking one at the start and shortly after talk to Yamato (eye patched guy in the quest building), then select training. There you can try out all the weapons, get some brief pointers and figure out which one is best for you. Just don't limit yourself to only one choice. Certain Oni are easier to kill with specific weapons and vice versa.
How to maximize time and effectiveness
Going into Toukiden: Kiwami there are a couple of things you need to know. The first is that your armor and weapon will gain experience from missions and can be fortified for free at the blacksmith. This will slightly increase the items stats, giving you an edge in combat and decreasing your need to obtain every piece of armor. That's not to say other armor won't have different advantages and disadvantages, but for the most part this is a good way to prevent Toukiden: Kiwami from being too much of a grind.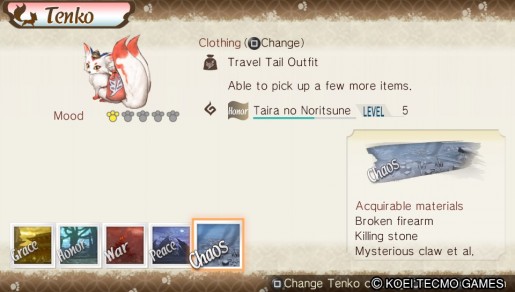 Another helpful tip is to constantly check what the shop is selling. As you progress and increase your patronage, the shopkeeper will sell new and more powerful items. A lot of these items are things you could get a little easier from the blacksmith, but by waiting you can save the materials for something else. To help with money and unlocking new elements, make sure to check the quests before going on a mission. Most of these you'll finish without even trying, so it's basically just free money or supplies. It's also important to try to wear armor sets, since they give a perk if you wear the full set. Some of these are better than others, but something is better than nothing.
The improvements to Tenko also help a lot. Once you get a mitama you want to level or would like to receive those boosts, simply give them to Tenko and they should slowly level as Tenko goes on missions. This is a great way to save some money and quickly level new mitama. I also strongly suggest you send Tenko to wherever you're going. Just look at the battlefield your mission takes place on and send Tenko there. You can also send Tenko without looking and simply select any stage with a fox next to it.
Finally, don't be afraid to use the shrine to slightly boost your mitama. Like if your mitama is 80%~ of the way to the next level, you're probably better off paying the slight fee to instantly unlock their next skill or ability. Some of these will give you a real edge, which can make a huge difference when fighting new foes or tough missions.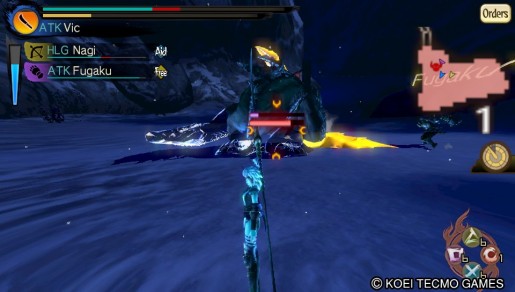 Oni tips
At first fighting Oni's can be a long, tedious and difficult task, but over time it gets easier. One of the first things you should do is activate the eye of truth. Glowing parts are things you can break, giving you an edge against the Oni. Typically these are things like hands, feet, horns, wings, but some of them are more complex.
Another huge tip is to maximize your destroyer and unity (square + circle) moves. These skills, once you built up enough energy, can instantly break any part of any breakable part of an Oni you hit. I found the best way to use these skills was to disable troublesome parts. Like one Oni gains the ability to fly at 50%~ health, but if you break their wings they can't fly, so just save your skill until they spawn their wings and then instantly break them to remove the threat. This is also a good way to make sure you get parts/materials too.
Finally, make sure to pay attention to which weapons work best against an Oni. Some weapons, such as the bow, can hit the Terragrinder when they jump, resulting in them getting stunned. This makes short work of the annoying enemy and most Oni have weaknesses like this that you can exploit.