Making a memorable shooter is more difficult than it looks. With so many shooters out there, many of which are memorable for one reason or another, there comes a time when they all start to blur together. This is where Sniper Elite III Ultimate Edition comes into play. Instead of offering an all around amazing experience, Sniper Elite III Ultimate Edition focuses on the gameplay and side story alone. While this has worked for some, is Sniper Elite III Ultimate Edition a shooter you need to experience or is it better off forgotten?
Sniper Elite III Ultimate Edition tells the story Karl Fairburne and his journey to assassinate a general and undercover a secret project. Naturally the project is deadly and this simple assignment turns out to be something far more complex. If you've played enough games/read enough stories you most likely know what to expect, but thankfully Sniper Elite III Ultimate Edition is more gameplay driven than story.
From the start until the very end, Sniper Elite III Ultimate Edition is all about giving you options and rewarding whichever path you choose to take. Various encounters and stages are set up in a way where you can rush enemies, go around them, attack them from behind, blow them away from a distance or simply aim at a gas can or truck to decimate your unsuspecting foes. Not only does this break up the monotony of the rather bland missions, but also gives you something to consider/use on later playthroughs.
In addition to changing how you go about certain sections, Sniper Elite III Ultimate Edition also offers optional side missions. These missions typically focus on key aspects of the game and attempt to motivate you to become more proficient. But when push comes to shove the main attraction in Sniper Elite III Ultimate Edition are the sniper kills.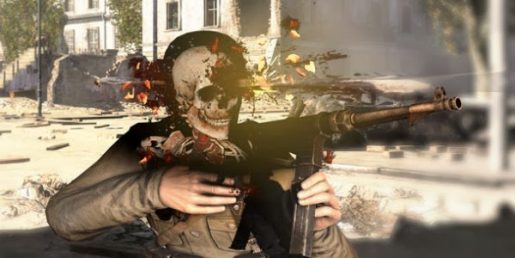 Whenever you hit specific locations, such as the head or heart, of an enemy with your sniper, you'll be greeted with a nifty kill cam shot. These show the bullet leaving the chamber, slowly fly to the enemy, followed by an x-ray view of the bullet puncturing their body, ending with the bullet exiting their body. While these scenes might seem brutal or unnecessarily over the top, they make landing the perfect shot feel far more gratifying than simply getting the kill.
Sniper Elite III Ultimate Edition also includes some, but not all of the DLC. The main highlight is the inclusion of the three-part save Churchill mission. This missions cover someone trying to assassinate Churchill and you need to prevent it. Overall the missions add a fair bit of value and is a little more than a five-minute mission where you snipe a few guys trying to shoot him. Sniper Elite III Ultimate Edition also includes all the previous patches and a number of weapon skins to choose from.
What's nice about the skins is that it gives you a wide array of weapons to choose from at the start, instead of having to unlock new weapons. The only thing of note missing is the Hunt the Grey Wolf mission, which you can buy separately if you really want more Sniper Elite.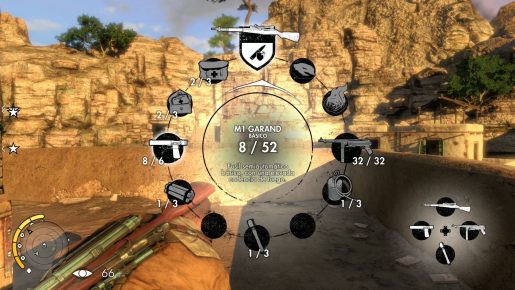 Besides having a campaign and some DLC missions, Sniper Elite III Ultimate Edition also offers an online mode. Given the nature of the game it's fairly slow paced, with a couple of the game modes pushing sniper versus sniper combat. If this is something you're into then you'll most likely enjoy the online, but if you want to run and gun, then look elsewhere. Also keep in mind that the online didn't seem too populated, with most of the people still playing being having high skill and level.
While there are some nice things about Sniper Elite III Ultimate Edition, there are also some bad things as well. For the most part the campaign is pretty short and can be completed in a couple of hours if you know what you're doing. The levels are also fairly bland looking, which much like the story, won't leave a memorable impression. Not to mention after a while constantly getting experience for random things loses its charm and you start to skip the x-ray kills.
Sniper Elite III Ultimate Edition is a fun game, but it's simply not a memorable experience you need to play. There is depth if you want it, but there is no need to set up elaborate traps unless you want to or are playing the hardest difficulty. There is also a lot of ways to do each level, but to make the most of this you need to either replay it or test the waters. So unless you plan on playing the campaign a number of times or really enjoy sniping, then odds are Sniper Elite III Ultimate Edition will be a neat game you play once in a while to marvel at the x-ray kills and maybe play some online.
[Editor's Note: Sniper Elite III Ultimate Edition was reviewed on PS4 platform. The game was provided to us by the publisher for review purposes.]
Sniper Elite III Ultimate Edition Review

,