Last-generation we saw a decline in the survival horror genre and rise in action horror games instead. The most notable example of this is Resident Evil 5, which was met with a lot of resistance from fans who didn't care for the series' new direction. From there the trend continued until Resident Evil Revelations brought survival horror back to the franchise. Three years later, Capcom decided to continue the series with Resident Evil Revelations 2. With a budgeted price, optional raid mode and thrilling story, can Resident Evil Revelations 2 find the same success they found with the first one or is there really no market for survival horror games?
Resident Evil Revelations 2 takes place after the events of Resident Evil 5 and tells two distinct and different stories. The first story follows Claire Redifield and Moira Burton's trying to stop the mysterious overseer on a desolate island. The other story takes place 6 months in the future and covers Barry Burton's quest to save his daughter Moria. However, the story is ultimately about Barry and Moira's relationship and to a greater extent Barry's redemption. That's not to say there aren't infected, crazy schemes, some sort of virus, and everything else that makes Resident Evil, well Resident Evil, just that this stuff is all secondary to their relationship. It makes for an interesting and arguably compelling tale that makes you want to see the pair survive until the end.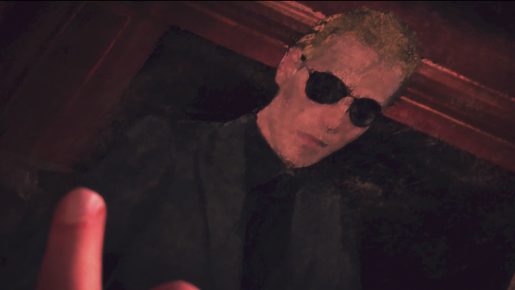 The only downside to the story is in its presentation. Since the game was originally released as four separate "episodes," the pacing is similar to what you might expect from a TV show. Episodes start and end with big reveals and shocking twists, leaving the middle for gameplay. This arguably isn't a bad way to present the game, but it can make progressing frustrating if you want to know what happens next or not have to buy the next episode to see the conclusion. Especially since the story isn't that satisfying or exciting without buying all the episodes.
Beyond the main story there are also two additional side stories that fill in some gaps in the story. The first is The Struggle, which covers Moira's adventures on the island with an old friend. Despite the simple synopsis, the story explains a few things that happen in the main story, in addition to explaining a critical part of the story. The other story is Little Miss and follows Natalia's quest to save her bear Lottie. Much like The Struggle, Little Miss details why Natalia was near the dock when Barry arrives at the start of his story, in addition to offering an explanation as to why she can sense the infected and things related to the main story. With that being said, both of these stories spoil things from the main story and should only be played if you've completed the main story and want to know more about what happened in Resident Evil Revelations 2.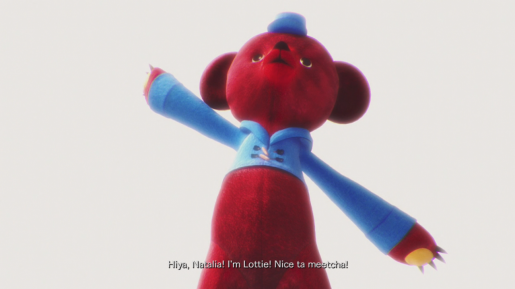 In addition to having a fascinating story, Resident Evil Revelations 2 also features some solid gameplay. For the most part Resident Evil Revelations 2 is a series of puzzles you need to solve and places you can explore. More often than if you explore every nook and cranny you'll have everything you need to survive whatever challenges await you in the next room. For this reason it doesn't really feel like a survival game, but at the same time there isn't enough action to call it an action game either. It's an interesting compromise that fans are sure to enjoy. Plus there are so many missable weapons, upgrades, perks and items, that simply running to the next objective will put you at a serious disadvantage.
The real highlight of Resident Evil Revelation 2's gameplay aren't the puzzles or the never ending search for supplies, but the buddy system. Unlike Resident Evil 5 where both characters could shoot and take care of their own problems, each character in Resident Evil Revelations 2 has their own distinct role. For Barry and Claire it's shooting things, but Natalia and Moira offer support in various forms. While they can both point out "hidden" objects and open special chests, Moira can momentarily blind enemies, illuminate-hidden messages, melee enemies and open doors, whereas Natalia can crawl through small cracks, point out potential threats, see their weak points and use a brick to knock some sense into an infected.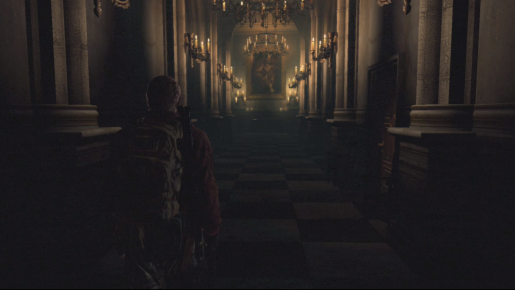 All of this adds an interesting dynamic to playing the game cooperatively. Instead taking care of your problems separately or having someone do all the work, both characters can offer help in their own way. Like Moira can blind an enemy that is about to attack leaving him open to Claire's attack, just like someone playing as Natalia can tell the person playing as Barry where to shoot to conserve ammo. This also helps a lot in the optional countdown (finish the episode within the time limit) and invisible mode (enemies are invisible and can be seen by pointing them out with Moira or Natalia).
If survival horror isn't your thing and you want something more like Resident Evil 5, then you'll love the raid mode. Contrary to mercenaries, the raid mode is a series of stages/challenges with some RPG levels. Leveling your character unlocks additional slots and perks, which you can make more effective by upgrading. You can also find, buy or obtain new weapons/parts to help you accomplish your various tasks. To make things more interesting you can also obtain a medal for accomplishing various feats. Some are harder than others, but they give you something to work towards and will help unlock new characters or items.
Resident Evil Revelations 2 has a little something for everyone. There is a deep story for those looking for an emotional journey and a crazy story for those looking for something with the Resident Evil feel. The story has survival and action elements, but there isn't enough of either to alienate anyone. Plus the optional stories add a lot to the main story and raid mode is sure to make those looking to shoot some infected happy. In the end, if you want a cheap game with a thrilling story and a lot of replay value, then you'll probably enjoy Resident Evil Revelations 2.
[Editor's Note: Resident Evil Revelations 2 was reviewed on PS4 platform. The game was provided to us by the publisher for review purposes.]
Resident Evil Revelations 2 Review

,