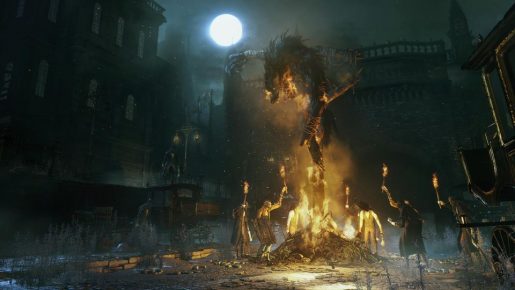 With Bloodborne releasing in North America tomorrow for PlayStation 4, players who will be getting their copy must download the day-one patch that weighs-in at 2.6GB.
Upon starting the game, the patch will automatically download. As soon as the 2.6GB patch is downloaded and installed, the following issues/features will be added/addresed:
– Adds multiplayer portion of the game
– Improve gameplay experience
It's pretty much important to download this Day One patch for those wishing to play the game with friends.
We'll have our Bloodborne review in a couple of days. We've been hard at work in traversing Yharnam. Stay tuned!