Spin offs can be a tricky thing. At their core people want something that is familiar, but if you make it too familiar, then it starts to feel like a cash grab. This is the problem Hyperdevotion Noire: Goddess Black Heart has to deal with. By changing the game from a turn-based RPG to strategy, setting it in a completely different universe and using super deformed character models, it has a different feel, but does it come at the cost of quality?
Hyperdevotion Noire: Goddess Black Heart follows the Lastation CPU Noire on her quest to defeat Arfoire and save the people of Lastation. For the most part, the story is exactly what you would expect from a Neptunia game. There is a central goal or objective, but most of the story is devoted to meeting the various characters, who in this dimension represent games instead of companies, and character interactions. So if you enjoy the silly dialog, comical situations and overall tone of the Neptunia series, you'll be right at home in the Gamarket.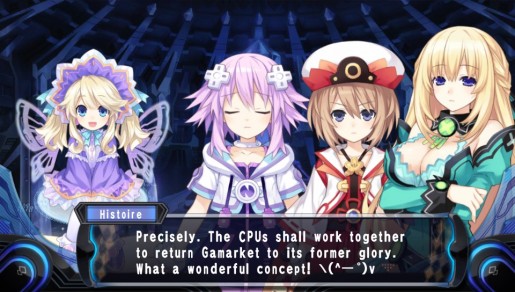 Despite the two series having similar tone, the two are completely different in terms of gameplay. Instead of having dungeons you can explore, missions are limited to dialog and fights. In addition to that, Hyperdevotion Noire: Goddess Black Heart is very reminiscent of titles like Disgaea.
You start in a given location and you need to defeat all the enemies, collect specific items or destroy something. During your turn you're allowed to move any or all of your characters and perform at least one action. These actions include attacking, picking up/throwing, using an item and things of this nature. The only downside is that you don't have a lot of choices.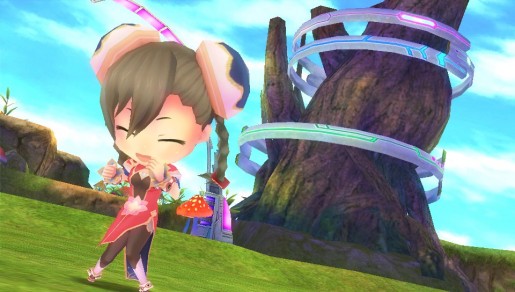 Like once you move your character you can either lock that move in or cancel the move entirely. There is no way to strategically move your characters, maximize Lily potential (using a special next to a character gives you points that can be used to transform or perform super attacks) and then cancel that move like you can do in Disgaea. The same is true for other elements, like you don't seem to be able to pick up or throw enemies/allies, map hazards only affect you, falling from too great of a height does damage to you and so forth. Once you've done everything you want to do, you can end your turn and the AI can start theirs. This will continue until one team wins.
Despite this, Hyperdevotion Noire: Goddess Black Heart is still an easy game. Most enemies don't deal a lot of damage to you and similar to exploiting the EXE system in Re;Birth, you can use the heart system to defeat any enemy with relative ease. Once you get past the first couple of chapters all you need to do is spam special moves with someone standing next to you. This will give you heart points for a special/HDD transformation that vastly increases damage and the special itself should be enough to defeat most enemies in one or two hits. It's a shame that this game also features weak gameplay, but at least some people will find it fun.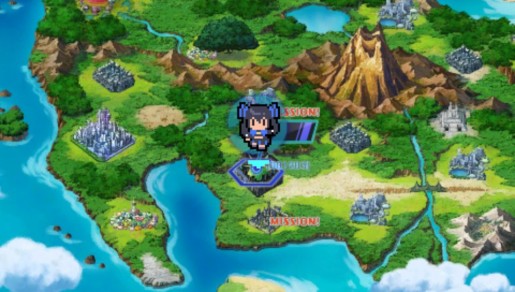 Outside of the gameplay there are a few other things to do in Hyperdevotion Noire: Goddess Black Heart. One of them is the Noire SIM mode, where the people of Lastation send requests and you can answer it with one of two options. Each will have their own set of dialog, with one of them being correct and the other incorrect. The town will also have a unique of characters to talk to, though unlike Neptunia they don't seem to give/unlock anything else. There is also a disc developer mode where you can use chips to give your characters various combat advantages or decrease grind time. Finally there is item dev, which is basically an alchemy system. Various stages/enemies have plans that require items that drop from other enemies or for finishing a stage and these can be used to create an item. From there most items you create can be bought in the store, making it handy for getting consumable items or more powerful weapons.
When push comes to shove, Hyperdevotion Noire: Goddess Black Heart is a game that is only going to appeal to Neptunia fans. The story is more of the same and the gameplay is outclassed by a number of titles on the Vita. That's not to say Hyperdevotion Noire: Goddess Black Heart is terrible, just that there are better options on the Vita and you would probably be better off getting Re;Birth 1, 2 or the upcoming one instead of this title.
Hyperdevotion Noire: Goddess Black Heart Review

,