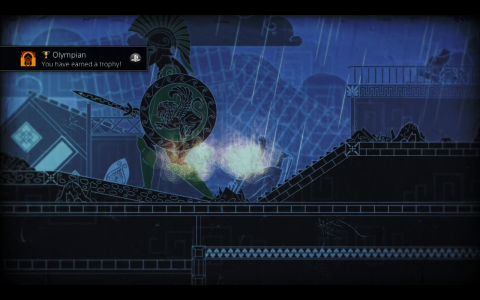 After you beat Apotheon, you unlock a new difficulty called Olympian. This mode is more or less the same as Champion, except health regeneration has been disabled. While this might sound like a massive change, it really isn't. Apotheon gives you ample supplies and health/armor pick ups, so I wouldn't be surprised if some people were unaware of the fact Apotheon even had health regeneration, much less troubled by its removal. Needless to say, if you already beat the game on Champion you probably don't want to beat it again and thanks to a glitch, you don't have to either.
To perform the glitch, simply follow the directions listed below. Please note, this is might be fixed in a future patch and might require you to delete the patch or make a save on the base version of the game. You might also want to make a copy of your save in case something goes wrong.
Olympian Glitch Guide
Beat the game on either difficulty. It doesn't matter which, you just need to do this to unlock Olympian difficulty.
Select continue and you should start at the final fight against Zeus.
Exit to the main menu and start a new game.
Select Olympian for difficulty and overwrite your original save.
Once you hit the first gameplay section push options and select load save.
Choose a save at the final fight.
Defeat Zeus like you would normally do.
Upon his defeat you should get the Olympian trophy without having to play the rest of the game.
Visual Guide
If you find the steps above confusing or just want to see it in action, you can check out the video below.