Thanks to the addition of online multiplayer and more instructive tutorial modes, fighting games have seen an increase in popularity. What was once a dying genre often criticized for multiple re-releases, is now thriving with a number of welcomed innovations. While this was great for fans and newcomers alike, many were eagerly awaiting a new Guilty Gear title.
After about seven years of waiting and multiple ports later, Guilty Gear is back with Guilty Gear Xrd –Sign–. With a new engine, additional characters, a brand new story and various improvements to the already fantastic gameplay, Guilty Gear Xrd –Sign– looks to be a real winner, the only question is, can it live up to the hype?
Since Guilty Gear has always been a series that catered to hardcore fighting game fans, it shouldn't come as a surprise that Guilty Gear Xrd –Sign–lacks an easy combo mode similar to BlazBlue's stylish mode. While this might be disappointing for some and delightful news for others, Guilty Gear Xrd –Sign– has a number of training modes to help you get into fighting games.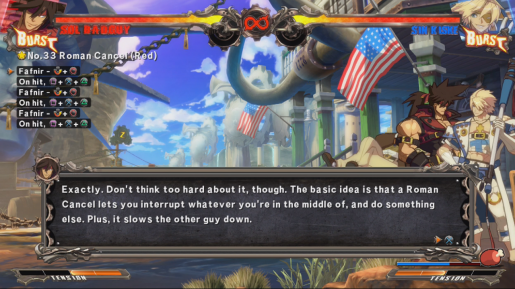 The first mode is called tutorial, which basically teaches you the fundamentals. What's great about this mode is that it assumes you know nothing, explains both the concept and what the jargon means, explains what you need to do and after you perform the task, the game tells you how you should go about using this lesson. There are a total of 50 lessons, which should give you an idea of how the basic mechanics work.
Once you master the basics, you're ready for mission mode. This mode puts you in various situations that might occur and explains how you should handle them. The first 26 stages cover general combat situations. For instance the seventh one details how to block attacks while dashing towards your opponent. What's nice about these is that they build on the concepts you learn in the tutorial, so you get a nice sense of progress. The remaining 30+ missions deal with how to fight a specific character. What's nice about these missions is that they teach you how to deal with certain aspects of a specific character, while also teaching you how to read the situation.
In addition to mission mode you also have challenge mode, which is your standard input a combo mode. Unlike the previous modes there isn't a lot of hand holding and you generally need to figure out what is being asked of you or examine the sample of the AI doing it, but it goes at a slow pace. Plus every character has around 36 challenges to complete, so there is plenty to learn if you want to. Finally there is also a training mode with a plethora of options to practice anything and everything you could ever want to.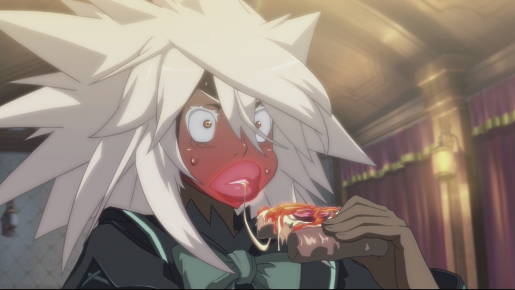 Besides having an extensive training program, Guilty Gear Xrd –Sign– also has a lot of story. Taking place after the events of Guilty Gear 2: Overture, Xrd deals with the mysterious Chronus's plan, in addition to a number of other things. The story itself starts in the arcade mode with each character featured in the arcade version having their own brief adventure that leads to the story found in story mode.
Unlike BlazBlue where each character has their own story with branching paths and combat sections, Guilty Gear Xrd –Sign– is just one really long cutscene with breaks between and in the middle of chapters. The story takes place over 10 total chapters and is around five or so hours long. Be warned that you might not fully understand or appreciate the story if you haven't played the previous games, but Guilty Gear Xrd –Sign– has an extensive library that can answer a number of questions that you might have.
While the story might appeal to some, the real draw is the gameplay. As I've already explained there is a lot to master in Guilty Gear Xrd –Sign–, but it's certainly worth it. Some of these things include the roman cancel, which basically lets you reset yourself to either continue a combo or defend yourself, psych bursts to disrupt attacks, dead angle attacks to counter after being in a defensive position and several neat little tricks that give this series so much depth. The other big draw is thanks to the updated graphics.
The new engine/graphics help make the combat feel a lot more cinematic, giving it an anime like feel. Things like the dust or launch attack gives you a nice jumping animation before you can attack, most characters have a really flashy instant win move that are generally more elaborate than what we've seen in past versions and even minor things like intros and outros are far more interesting than what you might have come to expect. The only downside is that Guilty Gear Xrd –Sign– lost some of its charm going from sprites to the 3D models we have here.
Despite Guilty Gear Xrd –Sign– nailing the gameplay and having an extensive story mode, it feels incomplete. One of the biggest problems is the lack of game modes. Besides the modes I've already talked about, there is online multiplayer and Medal of Millionaire or M.O.M. mode, but nothing else. This sadly means Guilty Gear Xrd –Sign– is missing modes like survival and other staple modes.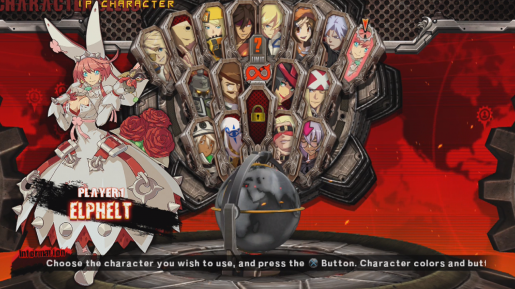 This also appears in the games roster. Not only does putting Leo, one of the two DLC characters, in the middle of the character select screen give an incomplete feeling to the character list, it's also missing a number of characters from previous games. While popular characters like Johnny and Dizzy appear in the story, a number of other characters have little more than a library entry to explain who they're. Sure both of these things are expected given how big of an upgrade Guilty Gear Xrd –Sign– is, but you should be aware of what you're getting before you decide to take the plunge.
Thankfully not all is lost since the aforementioned M.O.M. mode is a lot of fun and doesn't require much skill. Unlike every other mode in Guilty Gear Xrd –Sign–, M.O.M. is a combination of RPG mechanics, items and fights with enemies that have various advantages and disadvantages. These range from increased defense to being weak to specific attacks and require you to adapt to the situation. Upon defeating an enemy you'll be awarded with medals, food (to heal you) and items. You can use the medals you collect to either improve your stats, buy an item you can equip for some sort of bonus or a skill to use during your fight. These items add some unique twists to the standard formula and utilizing them will be key to your victory. This mode will take you quite a while to complete and has a ton to offer if you're into this sort of thing.
Guilty Gear Xrd –Sign– is basically what you would expect from a vanilla fighting game. There is a decent selection of characters, but they're limited to the essentials like Sol, Ky and Faust and a couple of newcomers. A few modes are included, although we're talking about must haves like arcade, versus, online and story. To put it simply, unless you're a huge fan of Guilty Gear or want to get into the series when the community is strong/healthy and people are still learning things, then you should strongly consider Guilty Gear Xrd –Sign–. However, if you're not into the competitive/online scene, want a more robust cast of characters or simply want more offline options, then you should definitely wait for the inevitable enhanced version.
Guilty Gear Xrd –Sign– Review

,