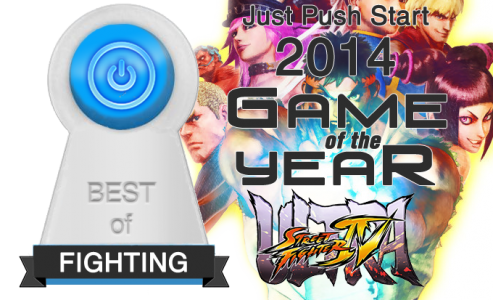 There were a great number of quality fighting games released this year. From Japanese-exclusives like Under Night In-Birth Exe:Late to updated revisions of previous titles like Arcana Heart 3: LOVE MAX!!!!! and the second season to Killer Instinct, there were a ton of fighting games no matter what your style is. Even 3D fighters got a fair bit of representation from Dead or Alive's latest update to EA Sports UFC. The competitive scene for fighting games has been growing more and more over the past few years and one title has remained a tournament staple for years: Street Fighter IV.
Ultra Street Fighter IV is the new defacto tournament model for the Street Fighter series. Five new characters pushed the roster over forty deep with plenty of influence from the Street Fighter x Tekken release a few years back.
New mechanics affected the fundamentals in various ways. Red focus attacks gave attackers extensions to their combos for incredible damage, or it could be used as a defensive move to soak multiple hits if you can anticipate what your opponent will do. Other mechanics such as delayed wake up shifted the momentum of battle and could offset your opponent's timing, giving you an additional opening to strike.
Even with Street Fighter V in the works, Ultra Street Fighter IV has a strong chance of remaining one of the tournament constants alongside Ultimate Marvel vs Capcom 3 for years to come. If you've glanced this title over and don't know what the hype is about, I recommend hopping on Twitch and checking out the Capcom Cup tournament this weekend.