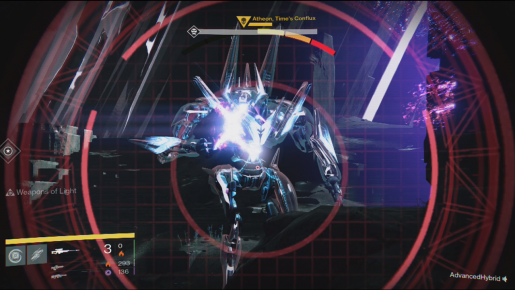 When Destiny released, there were a lot of mixed reactions. Some people choose to harp on the lack of content, apparent problems or Destiny simply being different than what they expected, where as others focused on the gunplay or were at least optimistic about the future. With the raid releasing in a week, two events on the horizon, another multiplayer mode and so much to see, it was hard to blame these people, although sadly things didn't work out. The raid quickly became mundane, both events flopped, the multiplayer mode was underwhelming and now nothing is on the horizon.
This negativity really framed the second month for Destiny, which Bungie is partly to blame. Not because they opted out of doing any events, outside of some items for Halloween, but due to some of the choices they made.
The month started with Bungie releasing the now infamous Templar patch. Similar to previous patches there was a lot of take with very little give. In this case a number of weapon types were debuffed, the Vex took a "34% damage reduction," none of the promised buffs besides the scout rifle one were there and The Templar area of the raid was changed.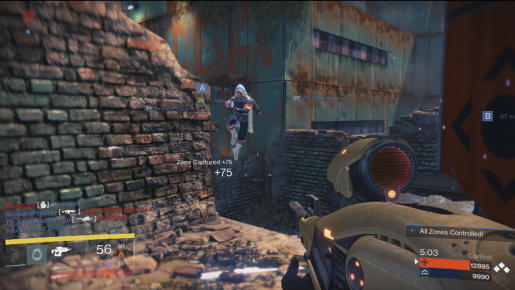 Not only was this change unwelcome, it didn't sit right with a number of people in the community. The problem wasn't exactly what they did, but what they didn't do. For the most part the community considered the side platforms "fair play" and even someone from Bungie said it was a clever use of game mechanics; so seeing it get removed seemed illogical, especially when there were bigger fish to fry. Why is this seemingly harmless tactic so important that it took precedence over the other 10+ well-documented and fairly common glitches people face in the raid?
Obviously it got pushed through because removing that took very little effort. Instead of trying to find the reason for an error, they simply changed those platforms to being out of bounds areas. Despite the reason for it, many debated if this is the writing on the wall and questioned if Bungie would continue to edit the game so they can dictate how people play and change the raid from being a moderate challenge to something to fear like tactical challenge six in Vanquish.
These fears were sadly confirmed shortly after when Bungie decided to call Atheon teleporting the furthest three a glitch. Apparently they originally intended for it to be random, again killing strategy similar to The Templar and this choice was disastrous.