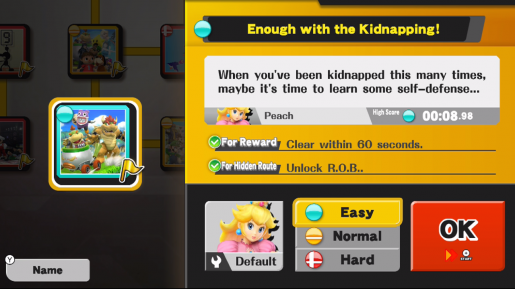 One of the more enjoyable modes is Event, which is basically a challenge mode. Here you need to perform specific tasks or win under certain conditions that go beyond simply fighting an enemy. For instance the Duck Hunt! Event requires you to take out 10 ducks on the Duck Hunt stage without being KO'ed or missing a duck. This forces you to utilize different skills and get better at Super Smash Bros. in a way that is fun and engaging.
For those looking for a more traditional experience, there is classic mode and special orders. Classic mode is more or less Super Smash Bros. for Wii U's answer to an arcade mode. You fight some people, then you fight some harder people and then a hoard of Mii's, followed by a showdown with Master Hand and Crazy Hand. Special orders is basically just two different forms of survival mode. Master Orders lets you select specific challenges for various prizes in exchange for gold, where as Crazy Orders lets you pay one lump sum to play as many challenges are you can or are willing to try to complete. Both of these modes offer unique/different challenges beyond simply winning a match, so they can be a nice change of pace.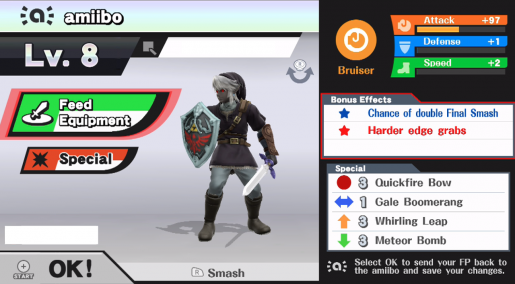 What makes Super Smash Bros. for Wii U truly great is that there is always something new to discover. Among the biggest and most welcomed change is a number of customization options. Every character has multiple attacks you can unlock and change around to meet your needs, in addition to items that offer you different advantages like more attack for less defense or a bonus like 1.5x damage healed when eating food. This allows you to vastly alter the gameplay to suit your needs, as does the newly included stage builder. You can take this a step further and create the ultimate AI via an Amiibo using the items you find.
Beyond this you can also unlock different costumes for your Mii. These range from a top hat or plate armor to something like Spiny hat or Peach's Crown. Outfits will also differ based off what type of fighter your Mii is, so don't be afraid to make multiple characters.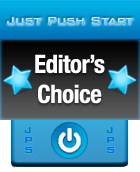 All this doesn't even include the 140 challenges for you to complete or the little touches that make Super Smash Bros. stand out. Once you think you've seen it all, you find out there is another boss in classic mode or a unlock a new skill that vastly changes a character. Needless to say, if you're looking for a game you'll be playing for months or just something fun to casually play with friends, then this is the game for you.
[Editor's Note: Super Smash Bros. for Wii U was reviewed on the Nintendo Wii U platform. The game was provided to us by the publisher for review purposes.]
Super Smash Bros. for Wii U Review

,