Since the Wii U released, most gamers have been waiting for two games to come out. The first was Mario Kart 8, which not only met expectations, but also exceeded them and the other is Super Smash Bros. for Wii U. With an even more expansive roster, costumes, countless new items and much more, will Super Smash Bros. for Wii U be the next must have Wii U title or is it another over-hyped game that fails to deliver?
One thing that has made Super Smash Bros. a great series is that it's easy to learn and difficult to master. At the surface it seems like a fairly straightforward game. Every character has a few attacks, couple of combos, at least one move to save them from going over the edge, some unique razzle-dazzle and a throw. However, there is a lot more to it than meets the eye.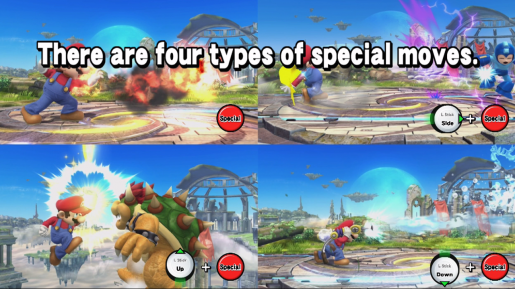 Blocking can save you from taking damage, where as a well-timed dodge will either render their attack useless or leave them wide open to an attack. While this stuff adds a lot of depth to a relatively straightforward and enjoyable game, probably the best part of Super Smash Bros. is the element of luck. Certain levels have dynamic elements you can't account for and getting the right item at the wrong time can have a significant impact on the outcome. However, these things can be disabled or at least avoided if you don't care for them.
In addition to the standard combat modes, Super Smash Bros. for Wii U has a number of unique modes that change up the gameplay. The first mode is Smash Tour, which is pretty much a cross between Mario Party and Super Smash Bros. Here you and up to three friends/AI partners move across a map picking up various stat boosting items and make due with what you get. Every now and then you'll end up in a match and that match will be unique in some way (like all drops will be Mr. Saturn). What makes the mode interesting is that luck and tactics play a huge role in your overall success, but it can also be very boring if you want to battle or frustrating if you don't want to fight extremely powerful enemies.
Super Smash Bros. for Wii U Review

,