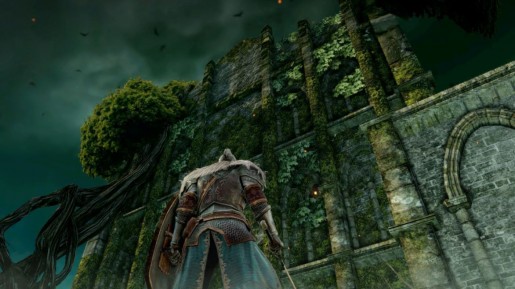 Gamers who missed out on Dark Souls 2 back when it was released on PS3 and Xbox 360 can pick up the "definitive" version of the game when it hits PS4 and Xbox One early next year.
Dark Souls 2 on PS4 and Xbox One will be called Dark Souls 2: Scholar of the First Sin. It will include all three DLCs, an improved graphics and many more. Oh! It's coming to PS3 and Xbox 360 as well.
Developed by renowned Japanese video game development studio FROMSOFTWARE, DARK SOULS II: Scholar of the First Sin is a compilation of 2014's critically acclaimed title, DARK SOULS II along with its three DLC chapters; CROWN OF THE SUNKEN KING, CROWN OF THE OLD IRON KING, and CROWN OF THE IVORY KING along with an array of all-new content. DARK SOULS II: Scholar of the First Sin will take advantage of the power of the PlayStation 4 system, Xbox One, and DirectX11 PCs with enhanced graphics in addition to brand new game content including an expanded story featuring additional in-game events and NPC character along with new deadlier enemies and gameplay improvements.
Dark Souls 2 Scholar of the First Sin is due out on April 15, 2015. Think of this game as a "remastered" edition for the current-gen console.