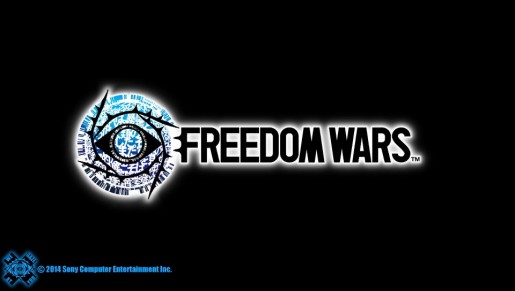 Ever since Capcom decided to move Monster Hunter to Nintendo platforms, gamers have been waiting for a suitable replacement to release on the Vita. At first it was thought to be Ragnarok Odyssey, then Soul Sacrifice and then Toukiden, but none of these games ever achieved the same level of success. By now most have accepted it isn't going to happen, but it seems Sony has yet to give up hope. Armed with an interesting setting, strong support and much more, can Freedom Wars fill the void or is it another failed attempt?
Freedom Wars takes place in the distant future where resources are dwindling and people need to fight for these remaining resources to survive. Because of how harsh the conditions have become, crimes are met with swift and sever punishment resulting in you getting a 1 million sentence for losing your memory. To repay your debit to society you need to do various missions, which will decrease your sentence, as will donating materials / resources and basically become more than a drain on society. At first this doesn't seem too bad, but the game is filled with various rules you need to follow and things you're not allowed to do. These include and are not limited to being silent for too long, moving too much, lying down and much more. As you progress you'll gain various entitlements that remove these restrictions and along with other perks like the ability to exit your cell.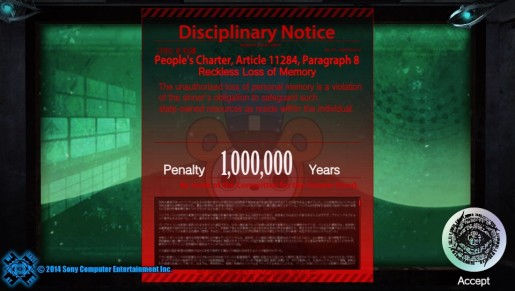 Despite having an interesting setting, Freedom Wars also has a story that goes beyond the basic premise that justifies why you're killing things and collecting resources. The only problem is that the story isn't anywhere near as interesting as the setting is. In a lot of ways Freedom Wars tells a very generic story that anime fans should be more than familiar with. A mysterious woman sets you on a path that leads you to another woman that is being held captive. You save her, but she doesn't know why she was being held, so you start looking for answers to that and more.
Much like the games story, gameplay could be a lot better. Freedom Wars starts off by throwing a lot of information at you at once causing information overload. This will probably result in you missing helpful hints; like you can revive people and pick up items with your thorn, hack off pieces of enemy abductors and much more. To make matters more confusing, Freedom Wars has an odd mix of depth and lack there of.
Freedom Wars (PS Vita) Review

,