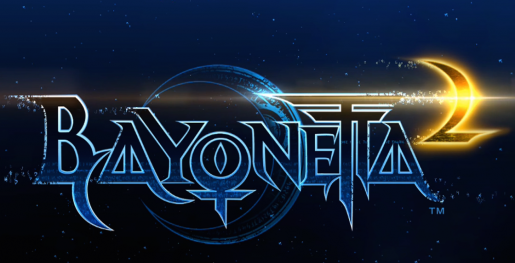 Back when Platinum Games was just starting out, they released a title called Bayonetta. While the game was never a commercial success, largely due to a lack of promotion and problems with the PlayStation 3 version, it was critically successful and spawned a small, but devoted fanbase asking for a sequel. As time passed it seemed like there was no hope for a sequel, until Nintendo surprised everybody by bringing the title back. Now that Bayonetta is back and exclusive to the Wii U, will it be able to live up to the first one or is it little more than a shell of the first game?
Bayonetta 2 takes place after the events of the first game and basically deals with the consequences of your actions. This means you should probably play the first game if you want to avoid spoilers and really understand the story, which is included with all copies in North America and select ones in Europe. Anyway, since you caused a disturbance in the balance, one of your summoned demons goes rogue and attacks you. Your friend blocks the attack, but in doing so she loses her soul and is dragged to inferno (hell). Bayonetta decides to go to the real gates of hell to save her, which is only the tip of the iceberg.
For the most part, the story isn't that great and at times very predictable, but none of this really matters because that's not what Bayonetta is about. It's the type of experience where you don't ask questions and enjoy the ride. With that being said, the story does have some interesting moments and does answer a few questions from the first game.
In addition to a new story, Bayonetta 2 retains the fantastic combat system from the first game. Here you can equip various weapons you unlock to change up your attacks or mix and match weapons to open a vast array of options. This helps prevent the combat from being dull, while giving you various different ways to handle a situation. So you might switch to the whip if enemies are swarming you, the sword if you can't defeat a single foe or the bow if you want to keep enemies at range. The choice is ultimately yours and there really isn't a right or wrong answer.
Besides having a lot of choice, Bayonetta 2 also rewards people that master the combat system. As with the first game you can activate witch time by dodging just before an enemy hits you. This sounds harder than it is and basically slows everything down so you can get the upper hand on your enemies. However, you only have a small window to work with and enemies can still get the best of you if you don't play smart.
Another big change is the new touch mode, which is basically Bayonetta 2's answer to automatic mode. Since everything on your TV is also displayed on the gamepad, meaning it also supports off-screen play, all you need to do is touch the screen to interact with the world. For the most part the controls are pretty straightforward. You attack enemies by poking them, drawing a quick line to the left or right causes you to dodge and you need to continually touch the screen and move the stylus around to make Bayonetta move. This mode can also be played in conjunction with the standard controls, so you can move Bayonetta around with the thumbstick and poke enemies to attack or whatever mixture works best for you. This mode and off-screen play are also included with the first game too.
Bayonetta 2 (Wii U) Review

,