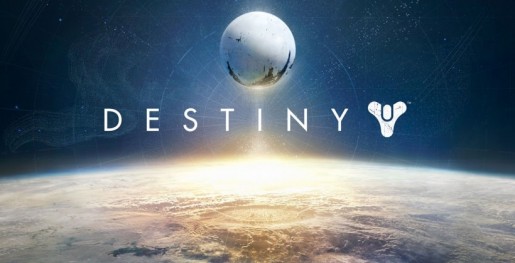 Every now and then a game is announced that is supposed to make a huge impact on the industry. More often than not the game falls short and gamers are disappointed, but every now and then it does happen. This is where Destiny comes into play. With Bungie pushing the game and offering strong support, gamers expecting it to be this amazing experience and plenty more who just enjoyed the beta, there are a lot of expectations put on this game, but can Destiny live up to the hype?
Before you can begin playing Destiny, you need to agree to some terms as the game is always online and then you need to create your first guardian. Unless you know how they play or what you want to do, this can be a difficult task as each class is different than your standard healer, tank, DPS, magic and so forth user and has a lot of subtleties that help in different situations. To give you an idea, the defender titan has a shield that buffs and defends, the sunsinger can self revive, bladedancers have a nifty cloak to run past enemies or revive teammates with ease and so forth. From here you get to create your character, which has the standard RPG options. You can pick from a number of races and between genders, each group has a number of faces, hairstyles and other elements to further personalize your guardian. Upon finishing this, you're ready to begin your adventure.
Destiny begins with a ghost reviving you and quickly throws you in the middle of a conflict between the traveler (light) and the "darkness." As you progress a number of things are touched on, but the story is basically just there to flesh out the lore/mythology, introduce the enemies you'll be fighting and serve as something of a tutorial. While this might be disappointing to some, the cards you unlock on Bungie's website contain some finer points and additional details to further expand the world of Destiny. Anyway, the choice to make the story something of a tutorial is ultimately more of a disservice than anything else.

Since the game "begins" at level 20, most of the shops in the tower are geared towards "post game" elements. These include shops that sell level 20 legendary gear, require reputation or special items you probably haven't even unlocked and other such things. This can be a little disheartening at a low level, as you're practically restricted to a small set of armor/Vanguard items, whatever the gunsmith or Cryptarch has at the moment and bounties, but then again, it only takes like eight hours to hit level 20.
Once you reach the soft cap of level 20, you can start to fully experience the world of Destiny. The only problem is, this is also where you begin to see the game's flaws. Among the biggest is just how regimented the game actually is.
This probably won't become apparent until you start to realize all the barriers Bungie put up. Ascendant materials basically can't be farmed, you only get 12 bounties a day and they level your reputation significantly faster than anything else, marks cap at 100 a week and drops can be nerve-racking. To put it another way, I played Destiny for nearly 100 hours before writing this review and someone who after hitting level 20 put in the right two hours every day, could easily catch up to me in two or three weeks tops (28 ~ 42 hours). While I can respect what Bungie is going for, the real problems is how low all these barriers are.
Destiny Review

,